Bespoke Luxury Interior Design in Dubai
from one of the best interior design companies in Dubai UAE
Fancy house is a one of the best interior design & decoration companies in Dubai UAE. 
The best interior designers of our studio provide luxury bespoke design and decorating services in Dubai and all around UAE. Our scope of turnkey internal solutions includes the full range of work from A to Z: creation of unique concept, 3D visualizations, fit out execution, finishing and furnishing of residential homes and commercial premises.
Turnkey Interior Design services
All turnkey interior solutions for your new home are available in one place: planning, designing, finishing works, the purchase of materials, and furniture.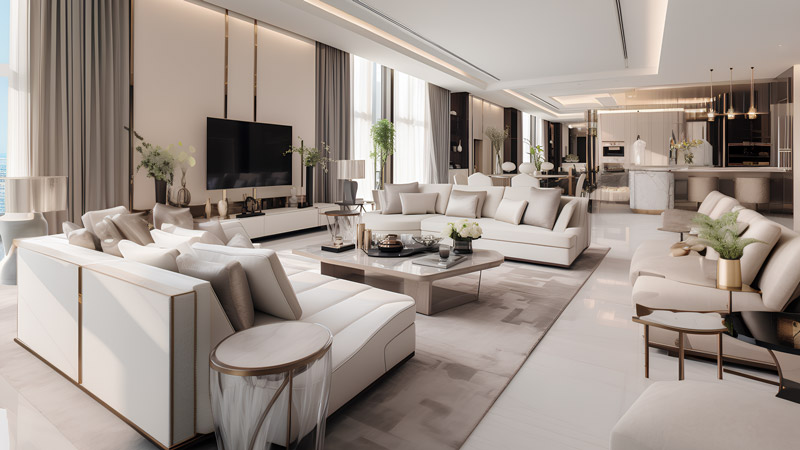 Designing services from a concept creation, space planning, and 3D visualization, till drawings and material & furniture selections.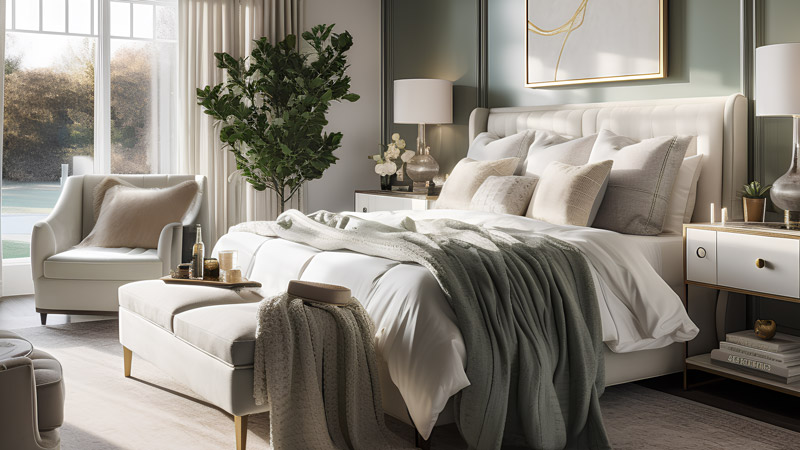 Turn-key fit-out execution including submission for government approvals, Fit out works, Material supply, Quality control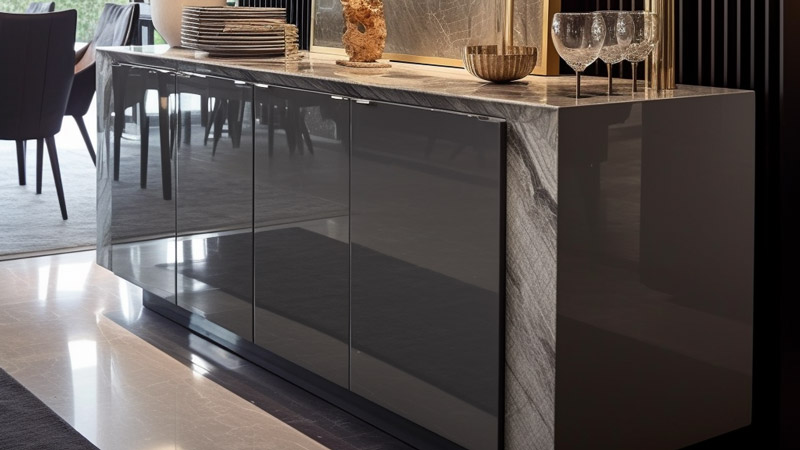 Furnishing services for residential villas and apartments, offices, hotels, restaurants and other commercial projects.
We create luxurious indoors solutions in accordance with all the technical, stylistic and individual requirements of the client.
We work with any type of residential premises: luxury villas, small houses, apartments, huge palaces.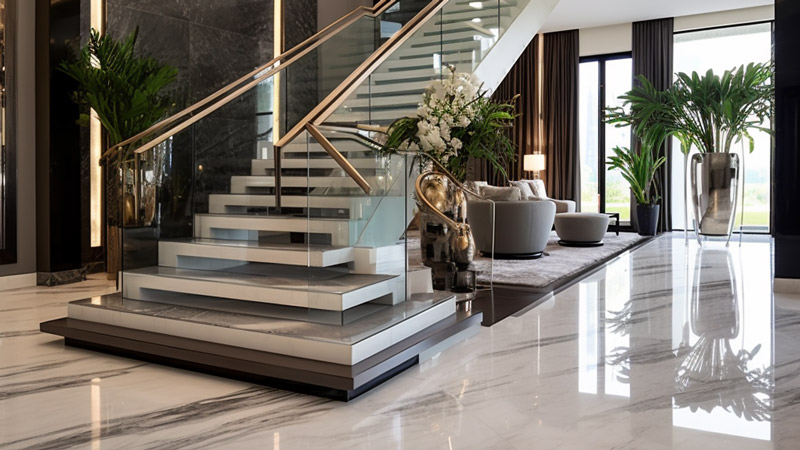 Luxury homes & villas on turnkey basis. We can plan your new house from the land to ready for living space or renovate your existing home to bring to it a new style, shine & conform to live.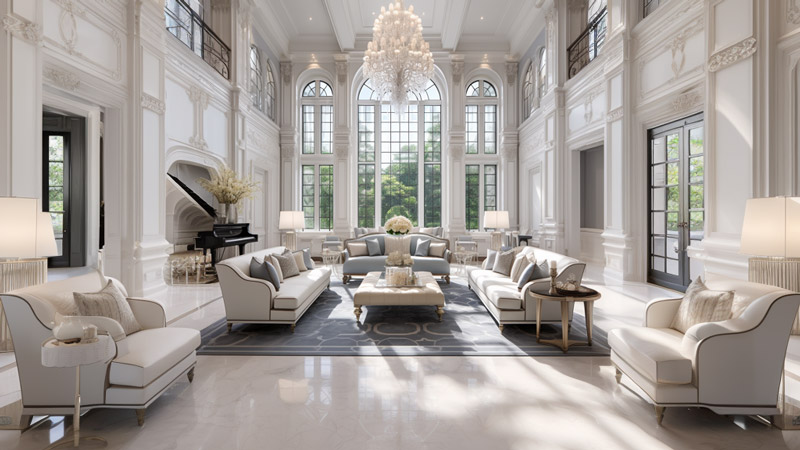 We do private residential palaces in classical Arabic and European style. Our professional team is ready to decorate a house of any size. Royal decorating for 3k, 5k or even 10 thousand square meters homes.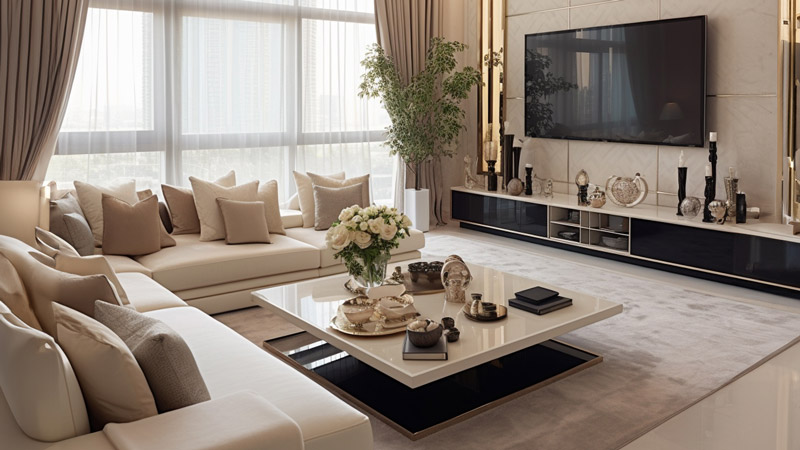 Decorating of large apartments and penthouses in trendy styles. Would you like your flat to feel like a 5-star hotel? Order our turnkey services to bring your dream to the reality.
Functional and very stylish commercial objects with proper planning to bring the foundation of a business success.
.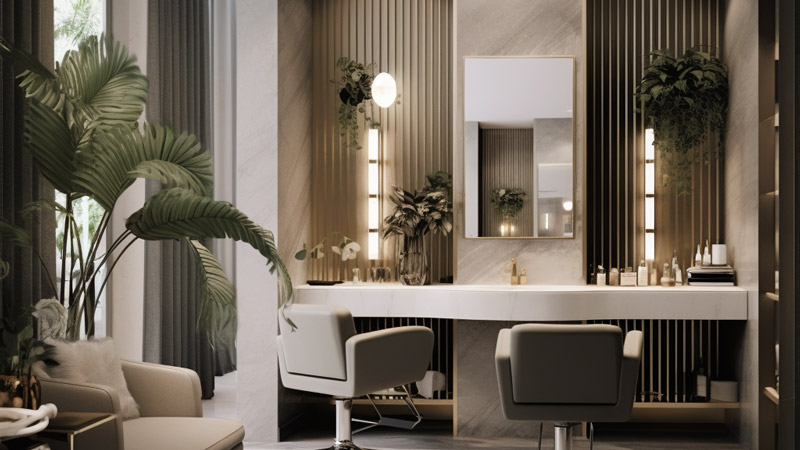 We create a magnificent beauty salons in modern & minimalist, Arabic & Moroccan styles. Planning and indoor decoration solutions for hair, nail, spa, massage salons.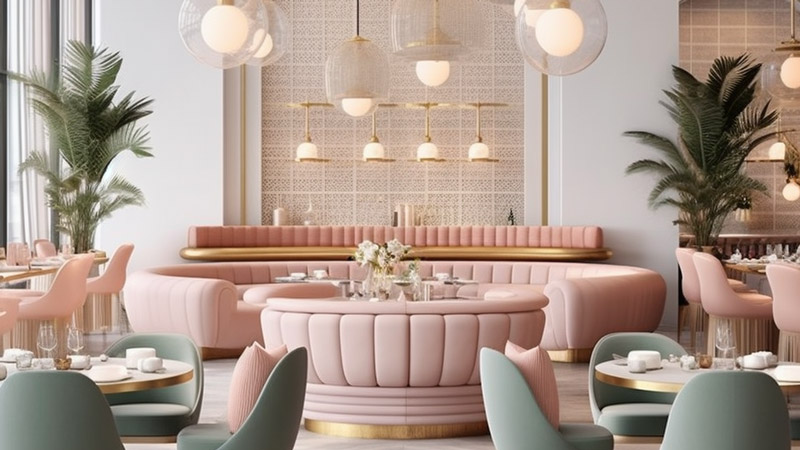 Restaurants, Bars, Cafes.
We do restaurants and cafe decoration & planning solution in different styles and any space size: from small nice cafe to a large luxury restaurants.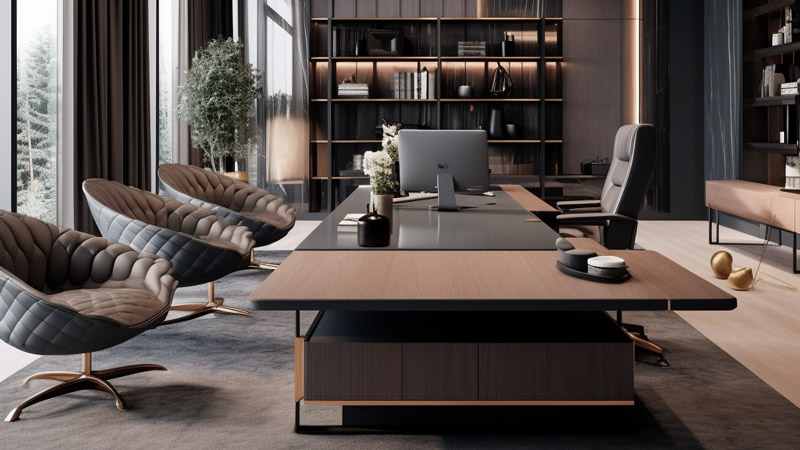 Modern planning solutions for offices. Contemporary open spaces for employees and status offices for managers. Impressive reception area, meeting rooms, conference halls.
Modern interior decoration ● Dubai UAE
It is a video guide of one of our project 2023 year. The house is full of natural materials & modern gold decor.
Have you reviewed hundreds of beautiful photos of interiors and are already confused about the style you like more?
Our designers will help to combine all the ideas to a single harmonious style.
.
.
We work in the following interior design styles: modern, classic, Arabic (Islamic), art deco, eclectic.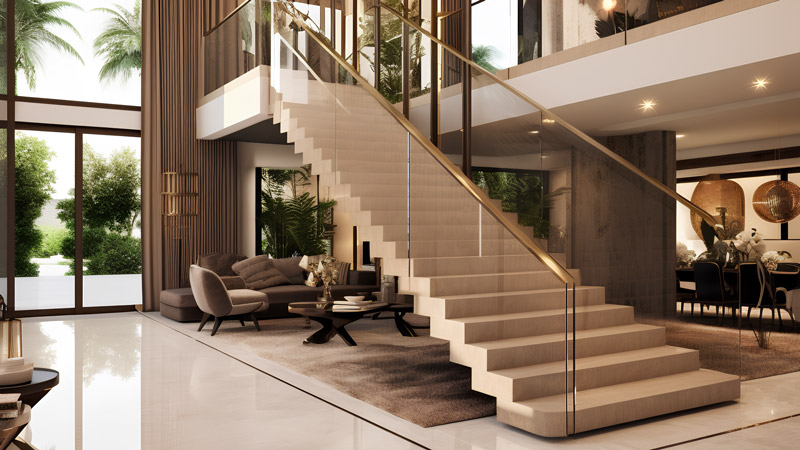 Contemporary interior design
Contemporary design with an innovative technologies & materials to be in fashion. Our designers constantly visits exhibitions and meet the best suppliers to bring the brilliant planning and decoration solutions for your home.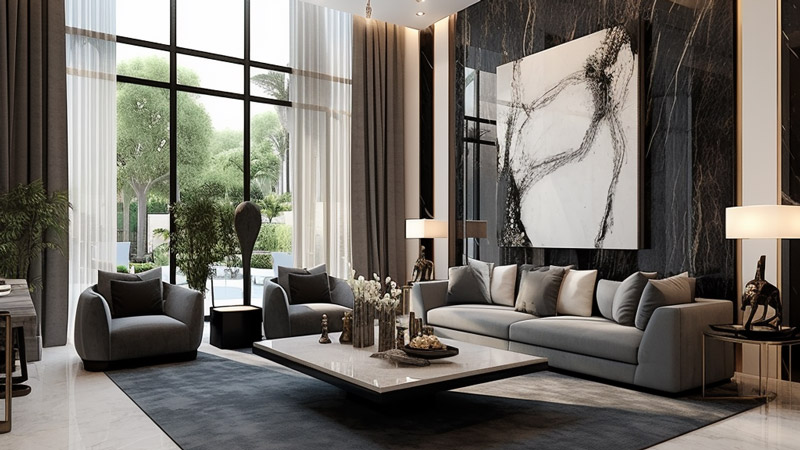 The modern style consists straight lines, clear forms & clean expensive materials, a minimum of decor. It is very functional, logical and elegant ergonomics solution.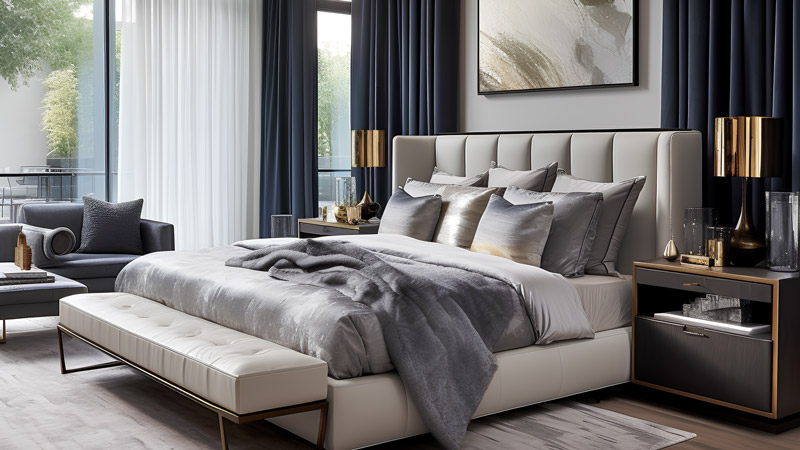 Your house will look like a 5 star hotel room: a luxurious & elegant master bedroom with a large comfortable bed and all necessary for a comfortable stay.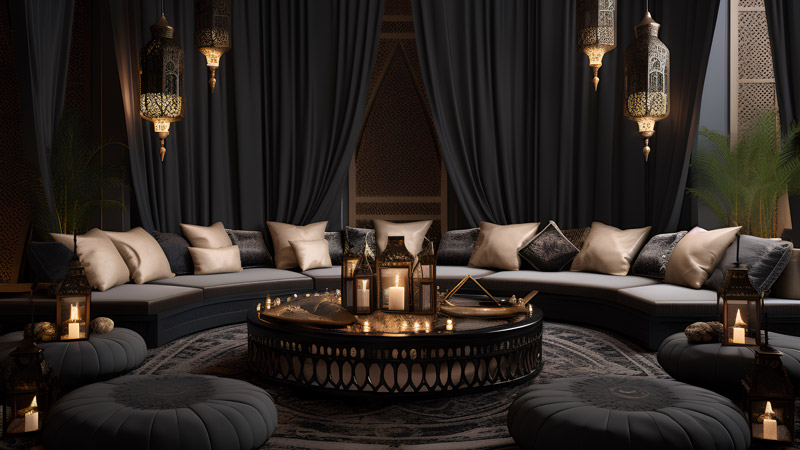 Arabic style house design
Traditional Arab arches and ornaments complemented by modern finishing techniques. We are adapting the most interesting elements of a traditional Arab home to the needs of modern life in 2022.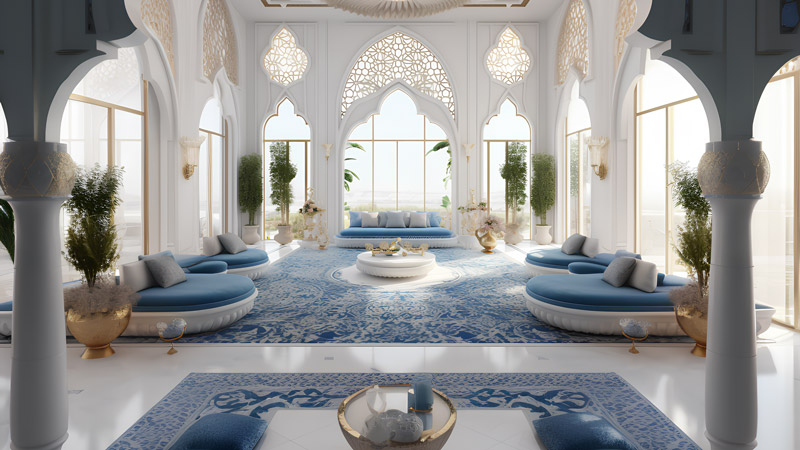 Moroccan style interior design
Moroccan manner in a house appearance combines Arabic, African and Mediterranean motifs. This is a combination of glowing bright beauty, incredible ornaments and very comfortable wide furniture.
Interior design services price list
Get interior design price estimation (quotation)
Not sure that correctly counted the cost to design your premise?
Fill the form on the right hand with info about your project and get the cost estimation shortly!
.