Luxury modern villa interior design in Dubai UAE
Fancy House is one of the best luxury modern villa interior design companies in Dubai.
We create solutions of any complexity and any size. Having your own large and luxurious residence, you are free to dispose of its space exactly as you wish. It allows to realize the most unexpected solutions. We are pleased to create that for you.
Dubai villa interior designs:
Magnificent villa was designed by out team for the client in Dubai. The house is full of advanced technologies and new approaches, that give a very luxurious look, however are more affordable than traditional ones. The concept of open space is realized here: a minimum of walls, large windows in full height and unity of finish inside and outside the building.
Look at Carrara marble stone on the wall. Here is realized an idea of a single decorative solution for the interior and exterior of the house. The same marble is used outside and inside by combining space.
The ground floor is the face of the house. This house is not strictly divided to guest and family parts. Formal living & family sitting with a comfortable show kitchen allocated in entire space separated only with transparent enough main staircase. Family dining made as a kitchen island with a bar. This planning solution provides an excellent view to a swimming pool trough large full height windows.
We recommend to keep a single & harmonious concept throughout the ground floor of the mansion.
Designing of the villa is a great creative work: unlike standard apartments, it is necessary to take into account the large structural elements, staircases peculiarities, entrance zones, terraces, fireplaces and even a view from the windows. Large areas allow realizing effective interior solutions in reality. It can be classic or luxury modern villa design in trend of Dubai.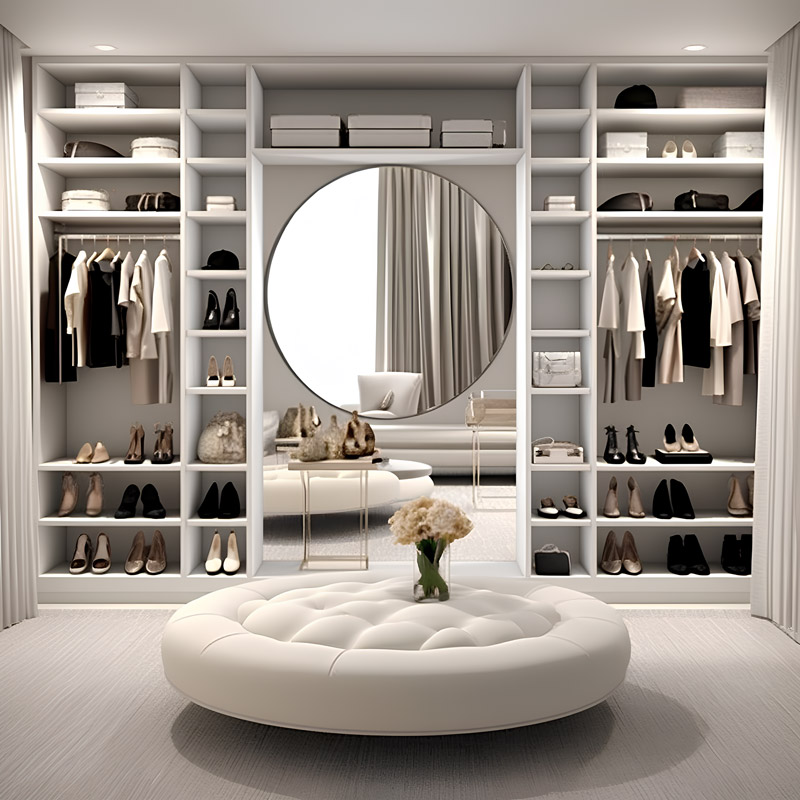 Modern interior design ● Dubai UAE
We combine latest decoration ideas to a complete concept.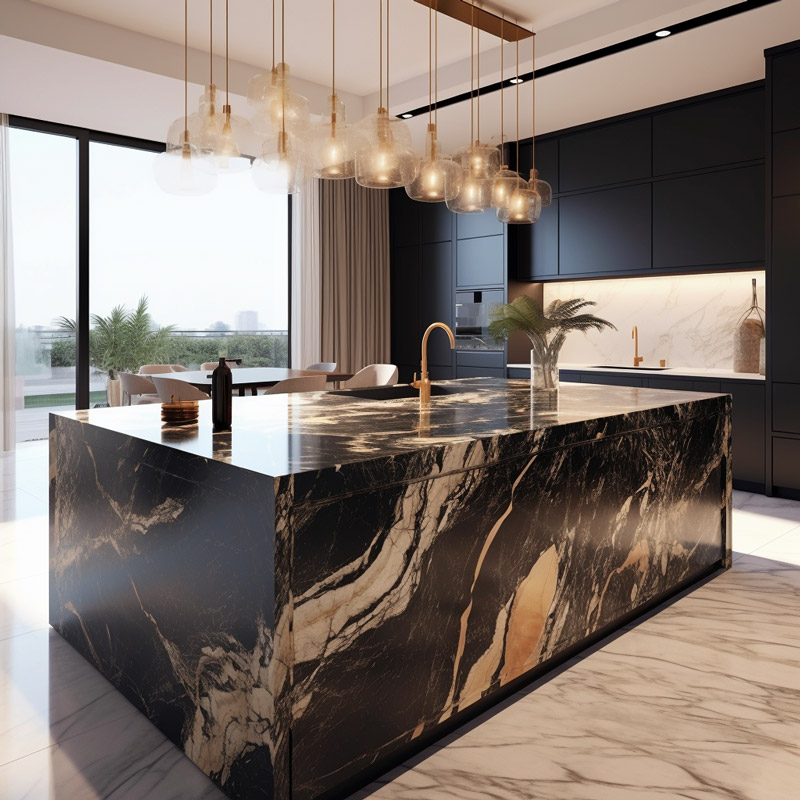 A dream home begins with a professional planning.
Our designers will create a perfect one according to your nature and requirements.
Our prices are fixed and open for you. We do not hide or play with prices: you will find the same amount here on the website & in your contract. Transparency is a base of our reliable relationship.
For projects less then 500 sq.m. floor size the interior designing fees are AED 350 per square meter
The interior design project cost is AED 150 per sq. meter, if your project size is between 500 and 700 sq.m.
It costs AED 130 per square meter, if the size of your project is between 700 and 1000 square meters
Get the most discounted price of AED 110 per sq. meter only, if the project size is above 1000 square meters
What is the interior design project?
The design project shows the owner how the house interior will look. The same time it also gives the full information to a contractor, how to execute all the necessary work on the site to achieve exactly the same look as it is on 3D visualizations.
.
Mood boars to determine the concept & style
Furniture layouts
Photo-realistic 3D visualizations
Floor plans
Selection of furniture and materials to purchase
Detailed drawings
Wall elevations
Sections
Reflecting Ceiling plan
Specifications
It is a full set of documents is required to make a bespoke luxury villa interior design from a concept creation to ready to live house. We give all technical documentation for high quality execution.
.
Contacts
We are happy to talk with you 😊