Residential interior design in Dubai by our top designers
Are you looking for top residential interior design firms in Dubai to plan & decorate your house, luxury villa or an apartment?
Our best home designers perform a full range of residential interior designing services all around the UAE.
Fancy house design company creates unique home interiors that look like a dream house and very convenient to live. Our team of talented and truly passionate professionals realize any of your dreams of the best living space. If you have not yet decided what style you want to have, we help you determine your preferences. We create an interior that reflects client's individuality and where comfortable and pleasant to be.
Residential interior designs
Our bespoke internal home solutions are made perfectly aesthetically, technically and functionally. We offer to make fashionable appearances for big and small villas, apartments & palaces.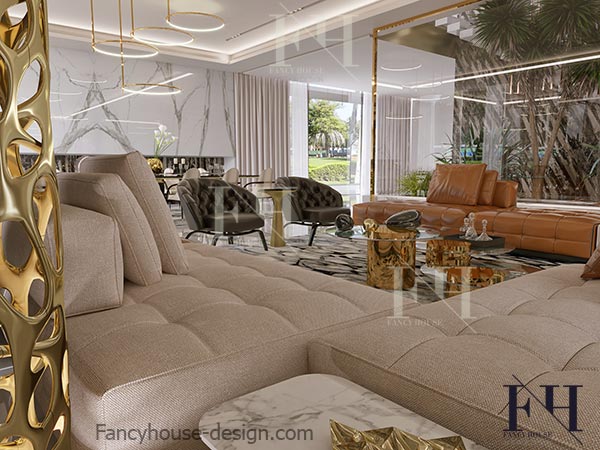 Unique and luxurious projects of private houses, mansions and villas from the best luxury residential interior designers in Dubai. We make bespoke home projects.
If you are interested to plan and decorate a large living palace, our professional designers are ready to make an excellent solution in modern, classic and Arabic styles. We can create a royal palace impresses with its luxury, wealth and magnificence.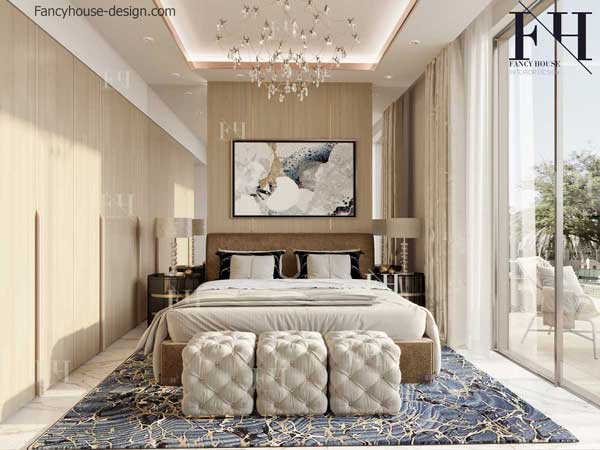 Would you like your apartment has a trendy look? We know the features of planning and decoration of large apartments and penthouses: how to make it stylish and comfortable for everyday life.
Fancy house company is a team of creative and experienced professionals who can transform any premises to beautiful, stylish and very comfortable rooms.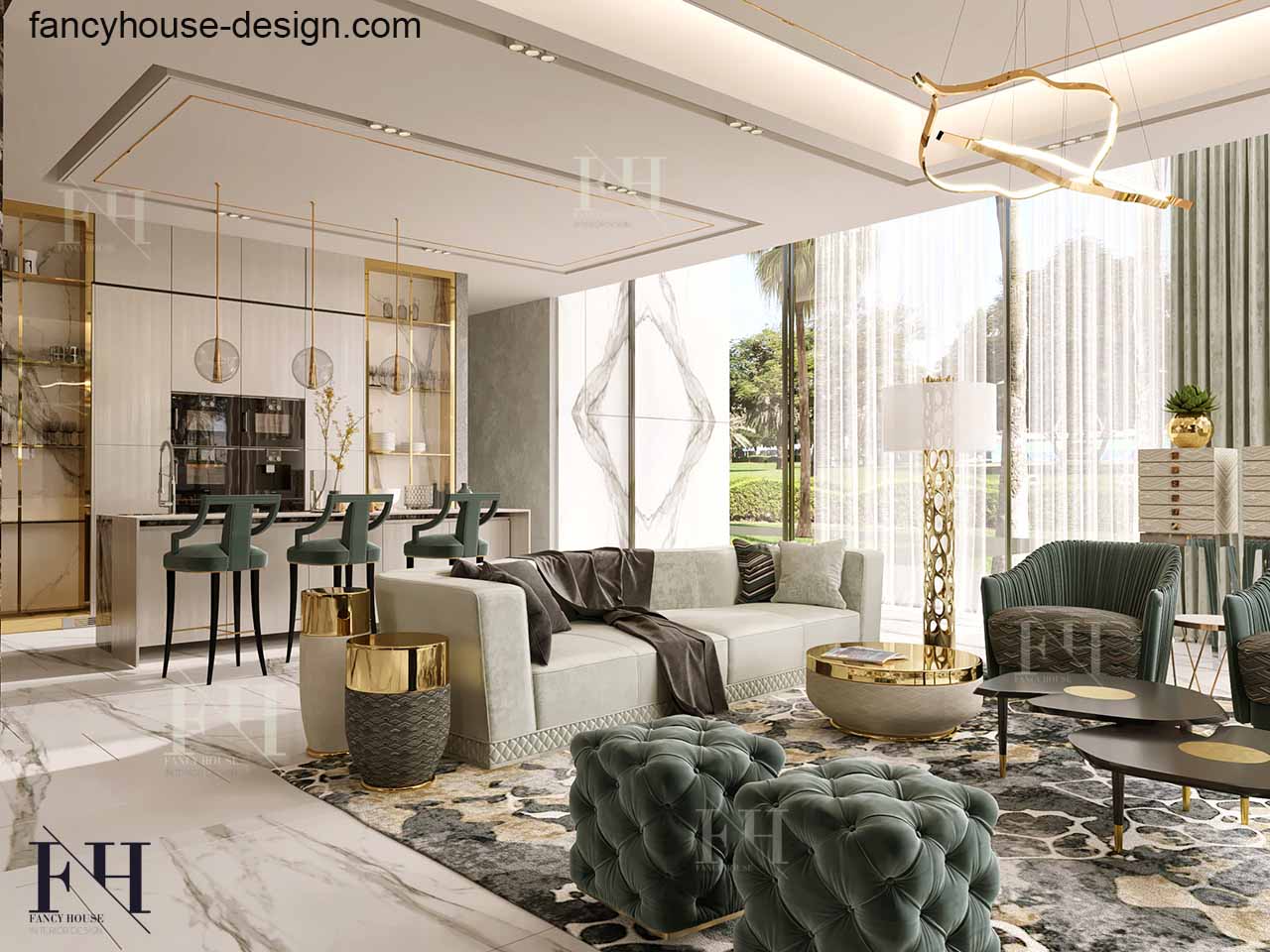 Luxury residential interior decoration ● Dubai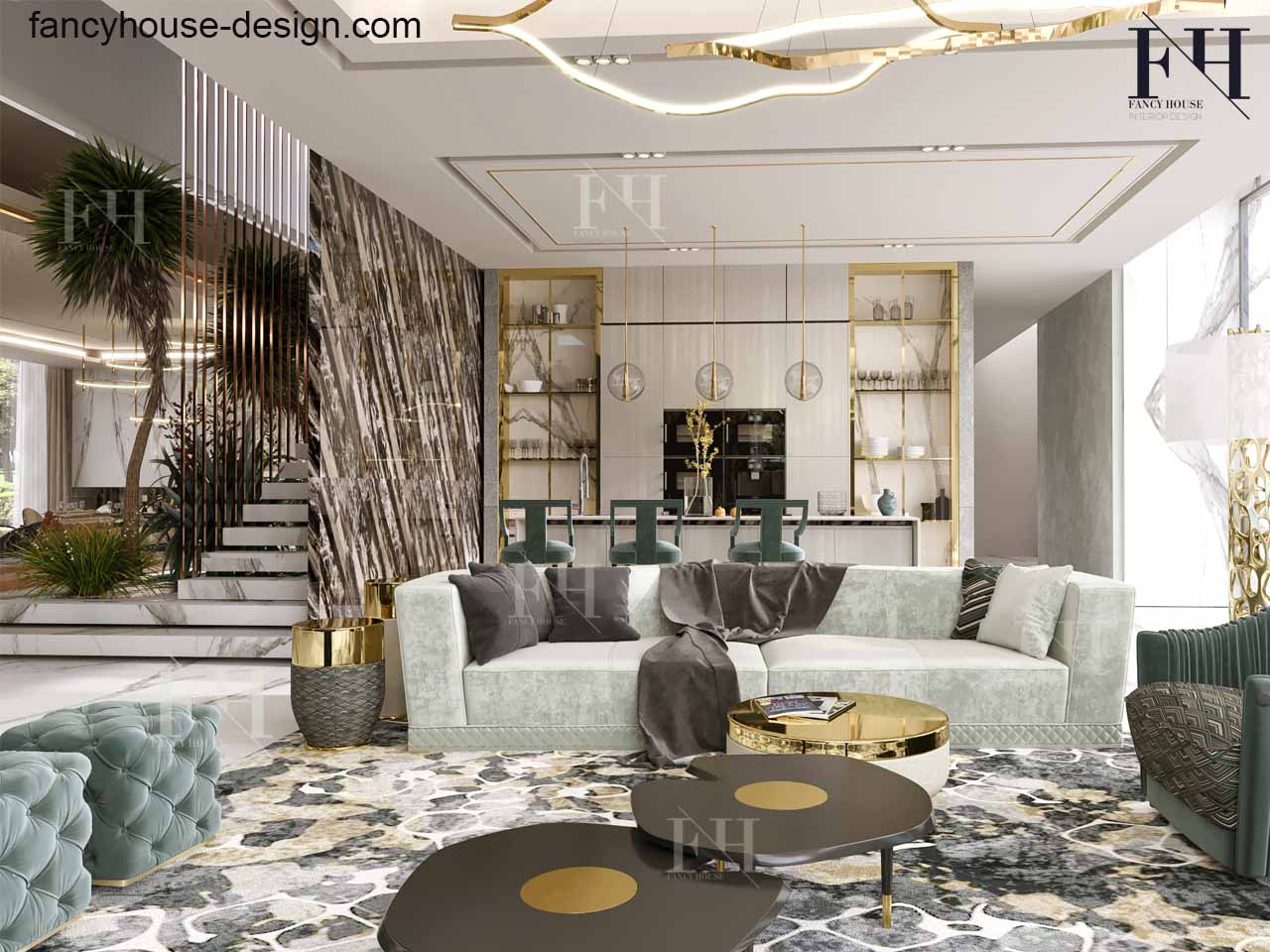 Interior design services price list
Cost of our services are open and presented bellow. To know how much interior designer cost for your project, just multiply it's size in square meters by indicated bellow the interior design price.
For projects less then 500 sq.m. floor size the interior designing fees are AED 350 per square meter
The interior design project cost is AED 150 per sq. meter, if your project size is between 500 and 700 sq.m.
It costs AED 130 per square meter, if the size of your project is between 700 and 1000 square meters
Get the most discounted price of AED 110 per sq. meter only, if the project size is above 1000 square meters
Get interior design price estimation (quotation)
Not sure that correctly counted the cost to design your premise?
Fill the form on the right hand with info about your project and get the cost estimation shortly!
.