Contemporary Luxury: Modern Apartment Living Room Designs
Modern apartment living room designs are at the forefront of interior decoration trends, seamlessly blending luxury with contemporary aesthetics. Drawing inspiration from a variety of elegant living spaces, we delve into the essential features that set these designs apart.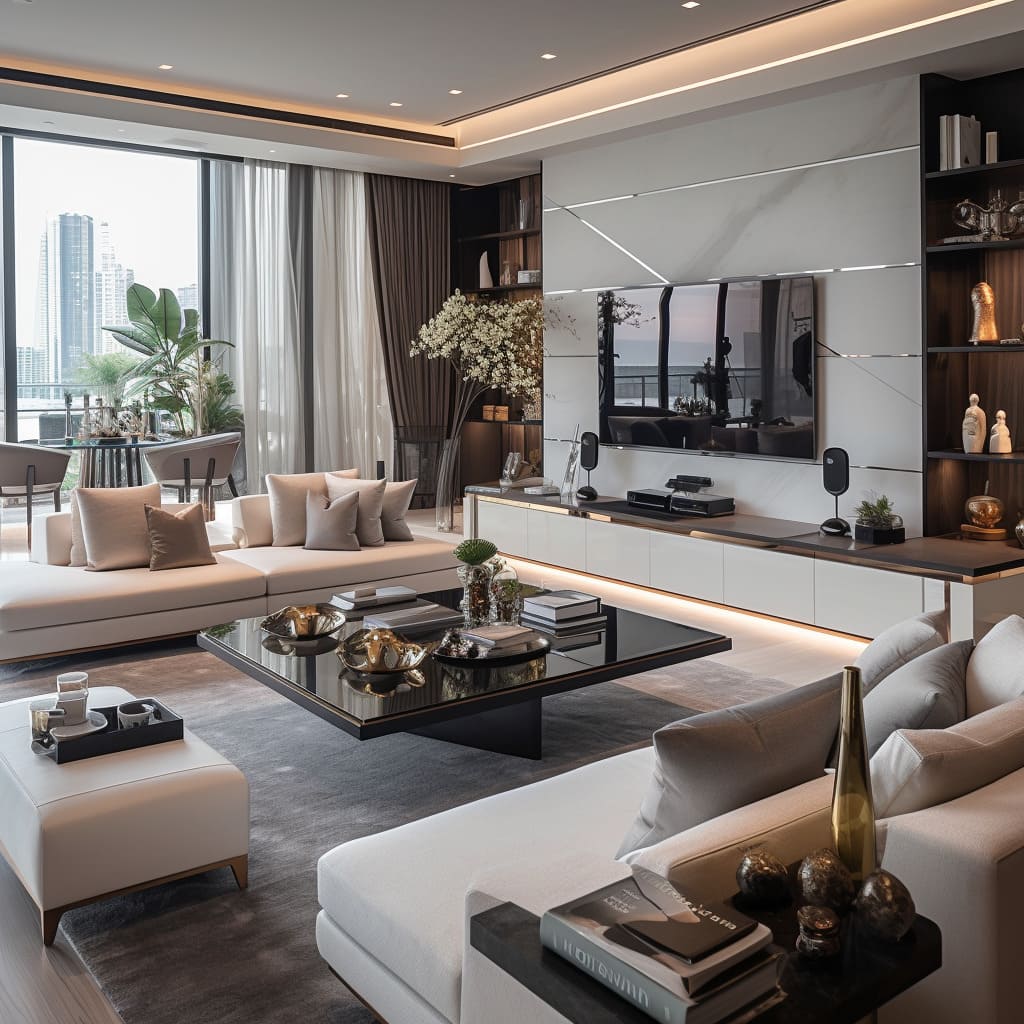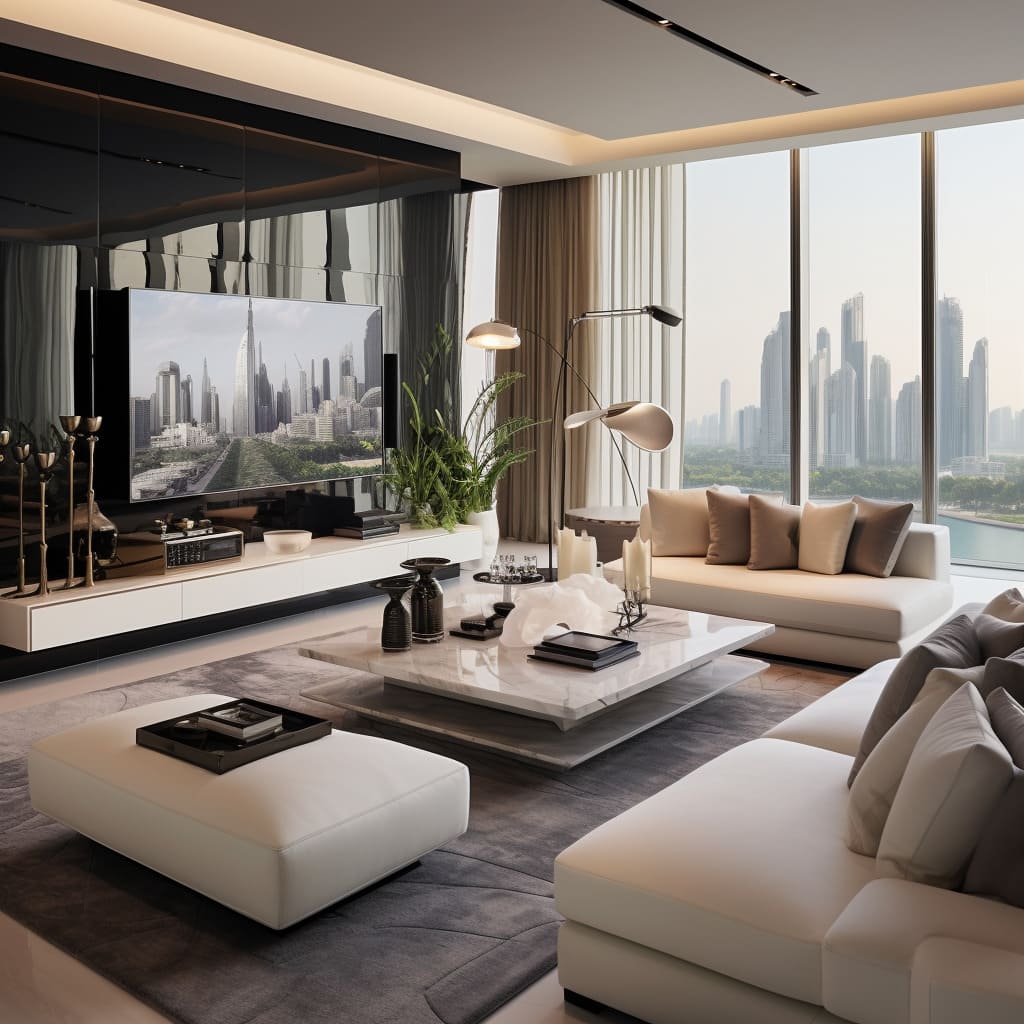 Neutral and Harmonious Color Palettes
The hallmark of modern luxury apartments is their understated yet sophisticated color palettes. Shades of grays, beiges, and whites reign supreme, cultivating a serene and expansive ambiance. These muted tones, devoid of brashness, exude tranquility and luxury.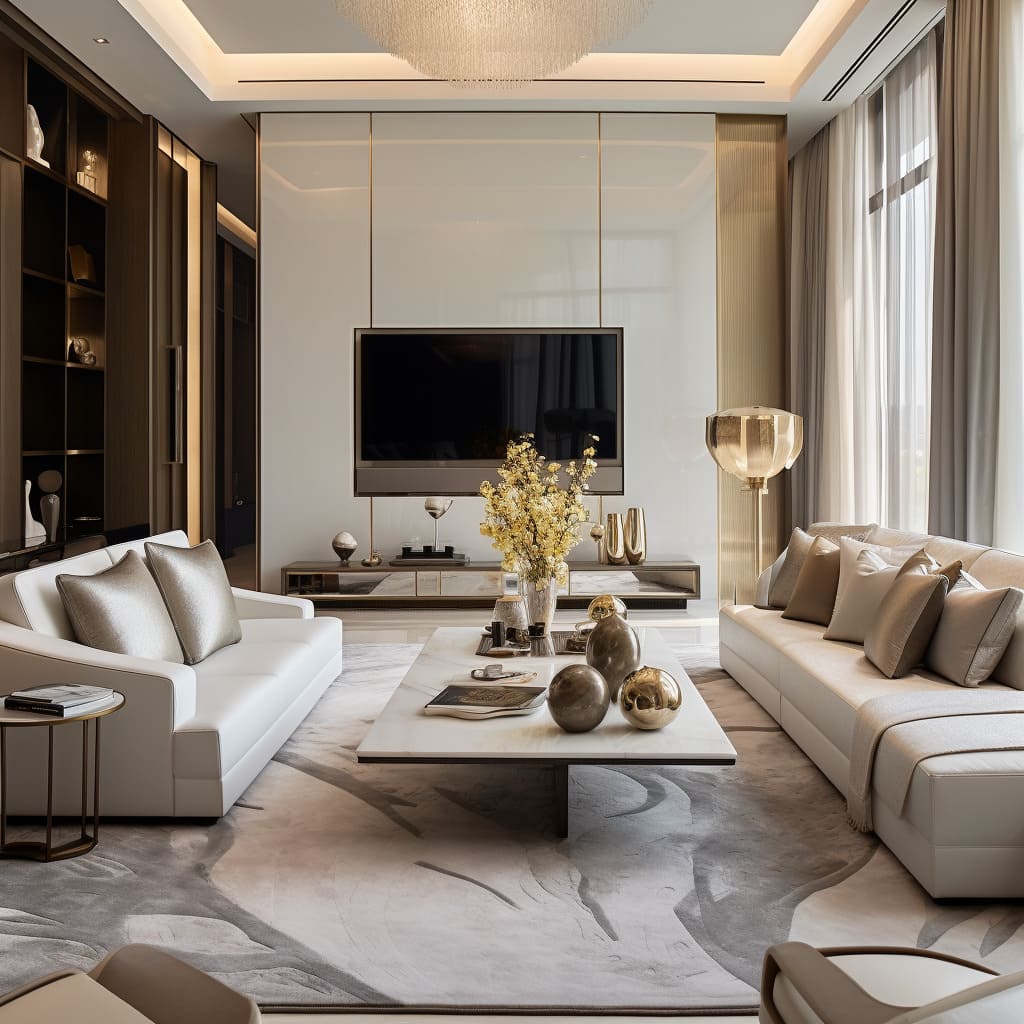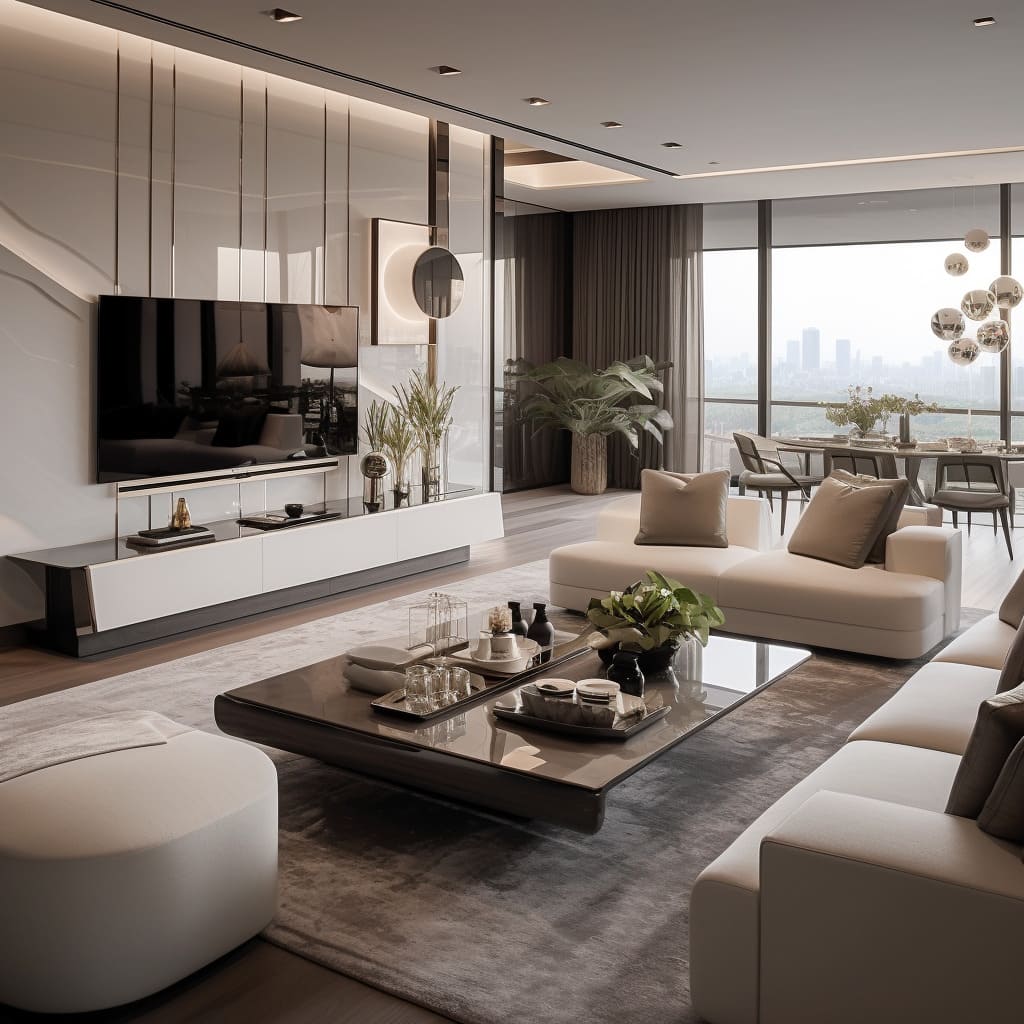 A focal point in these living spaces is the lavish seating arrangement. Expansive modular sofas, often in neutral hues, provide both comfort and style. Their plushness is further accentuated by cushions in complementary tones, adding a layer of visual depth.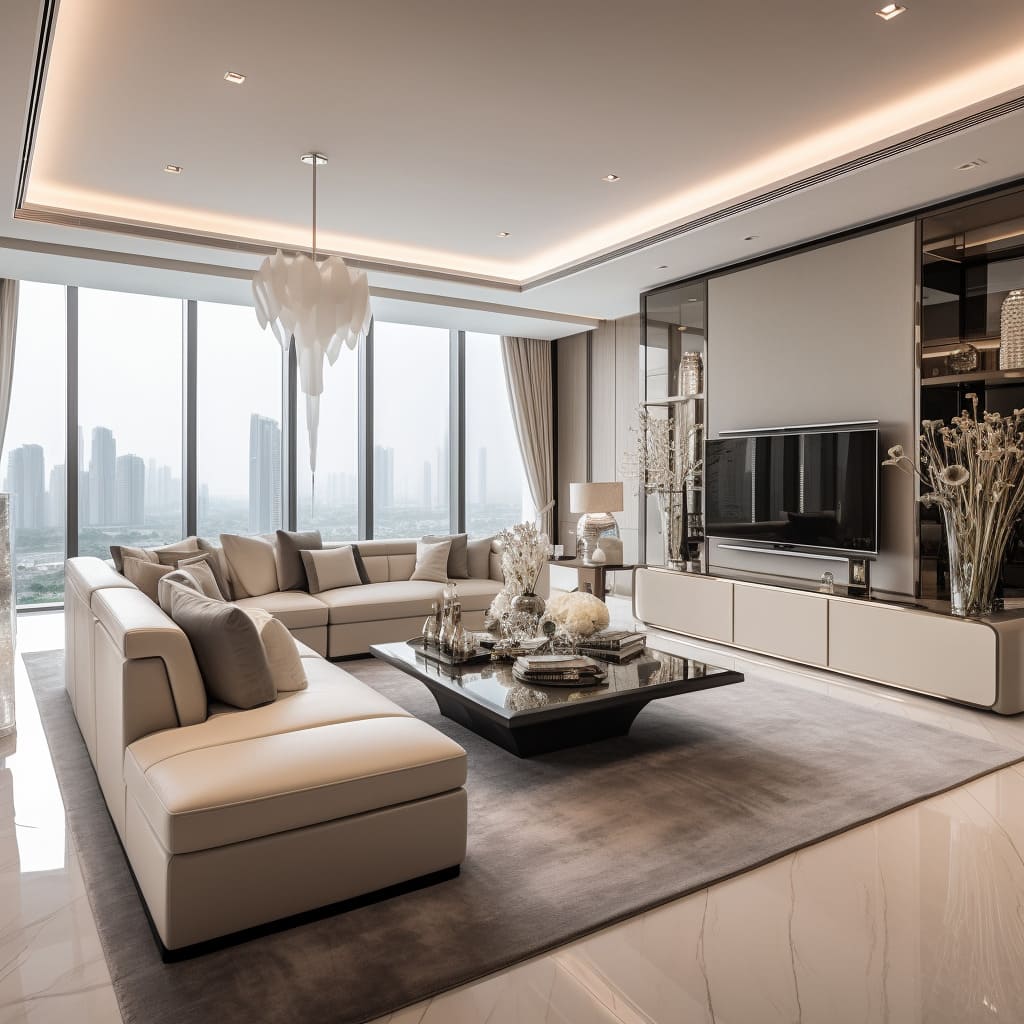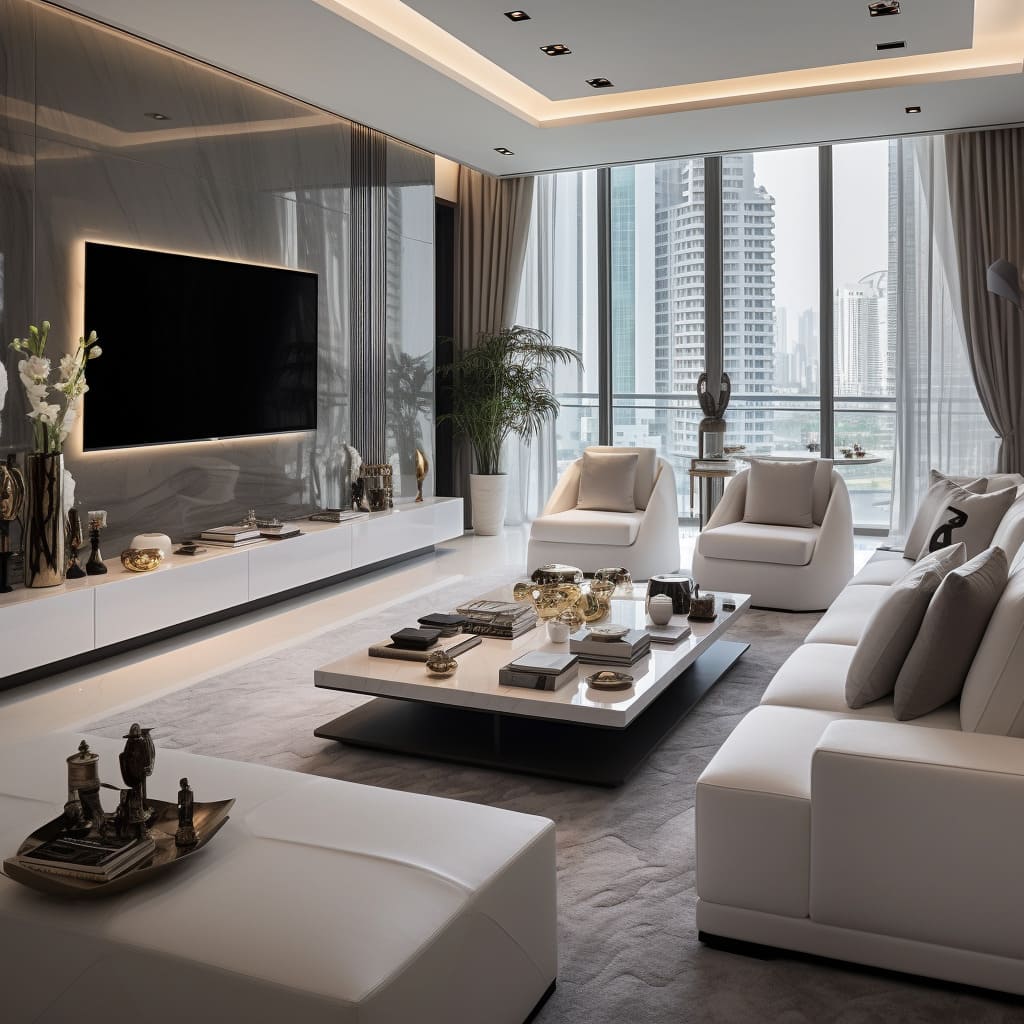 Coffee tables in these interiors are not just functional pieces but statement-making elements. Whether it's a glossy white table bordered with contrasting frames or a dark-toned centerpiece, they serve as visual anchors. Their surfaces often display curated decor that enhances the room's opulence.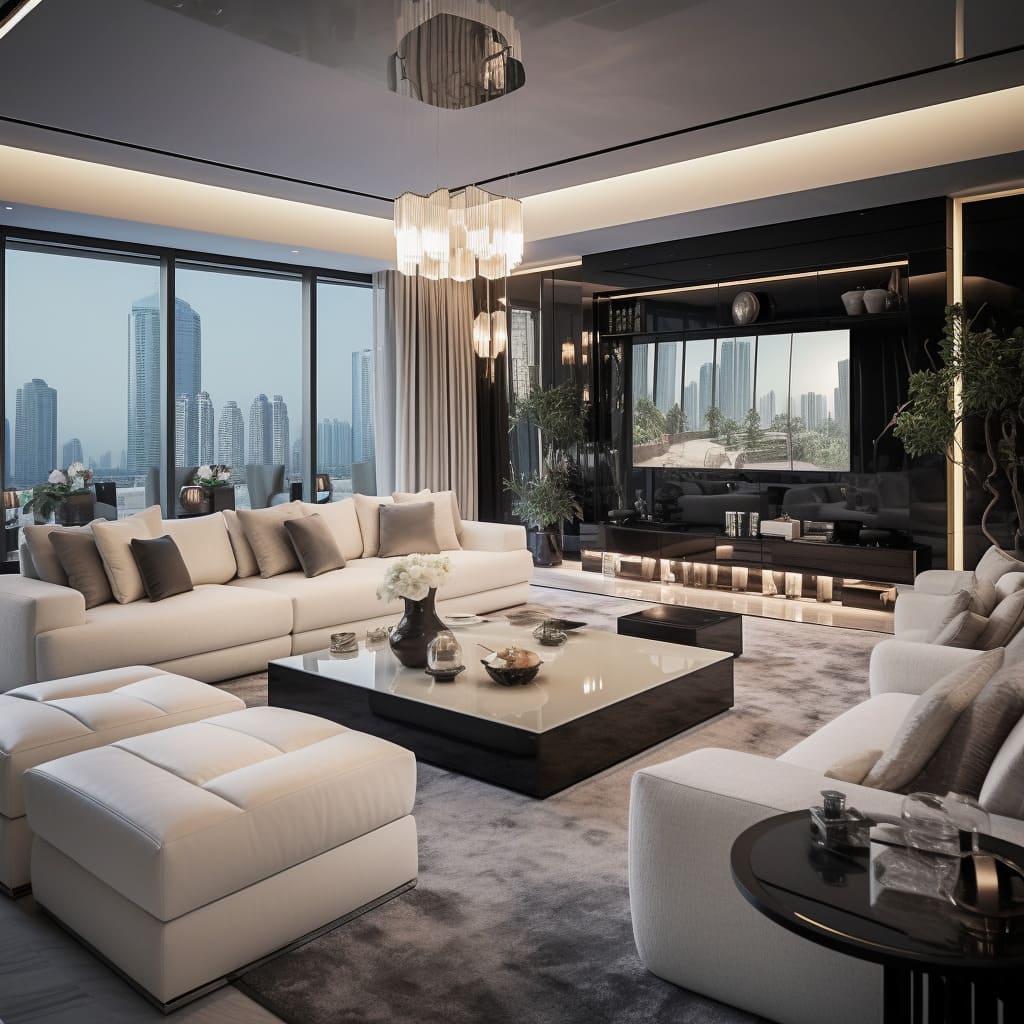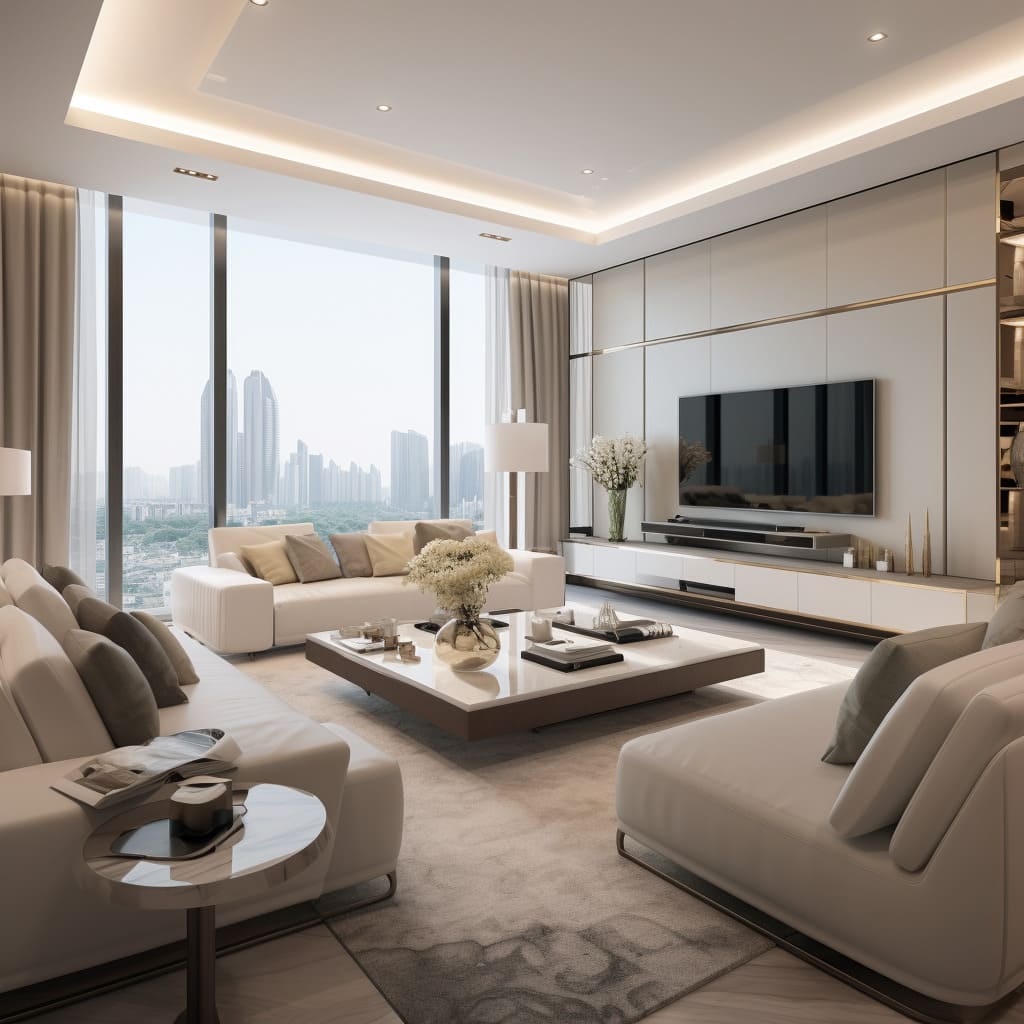 The lighting in modern luxury living rooms is a blend of functionality and art. From avant-garde chandeliers resembling cascading droplets to cove lighting adding warmth, the choice of illumination plays a pivotal role in setting the room's mood.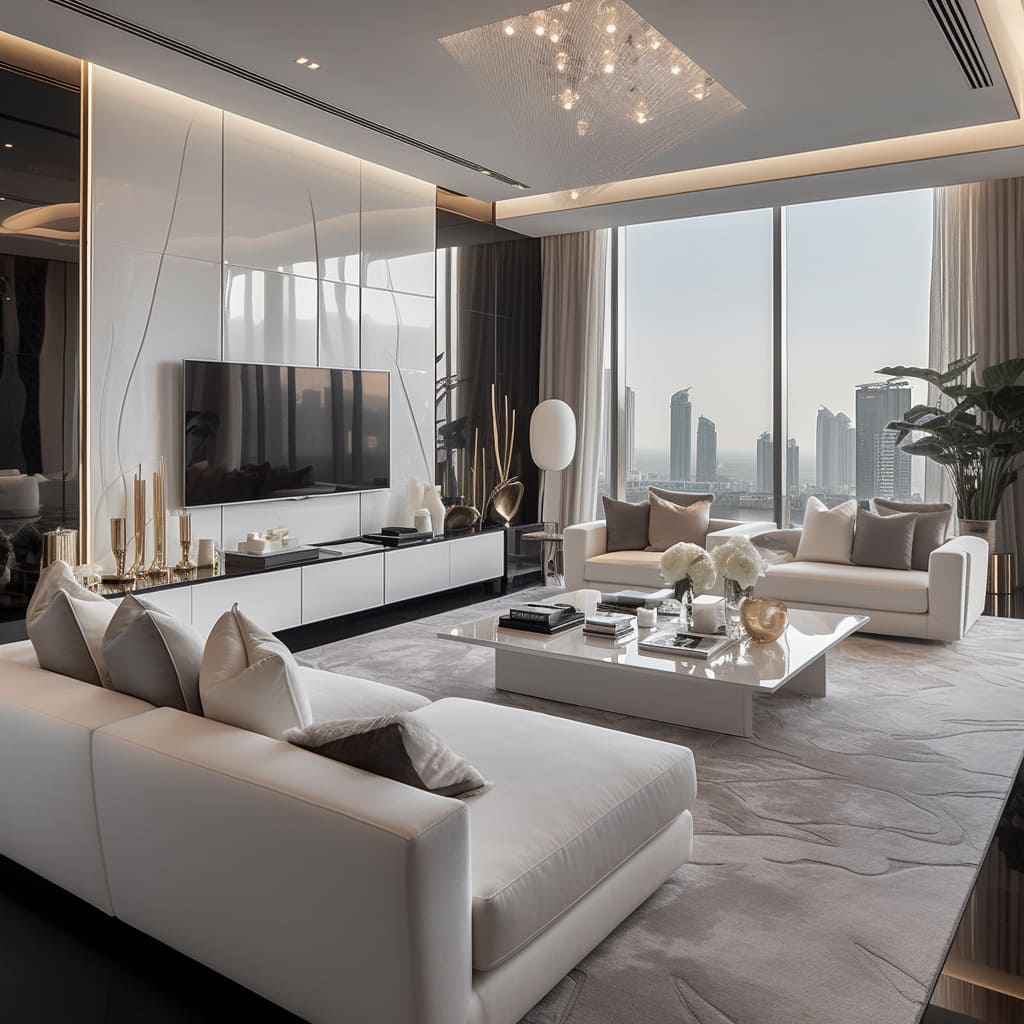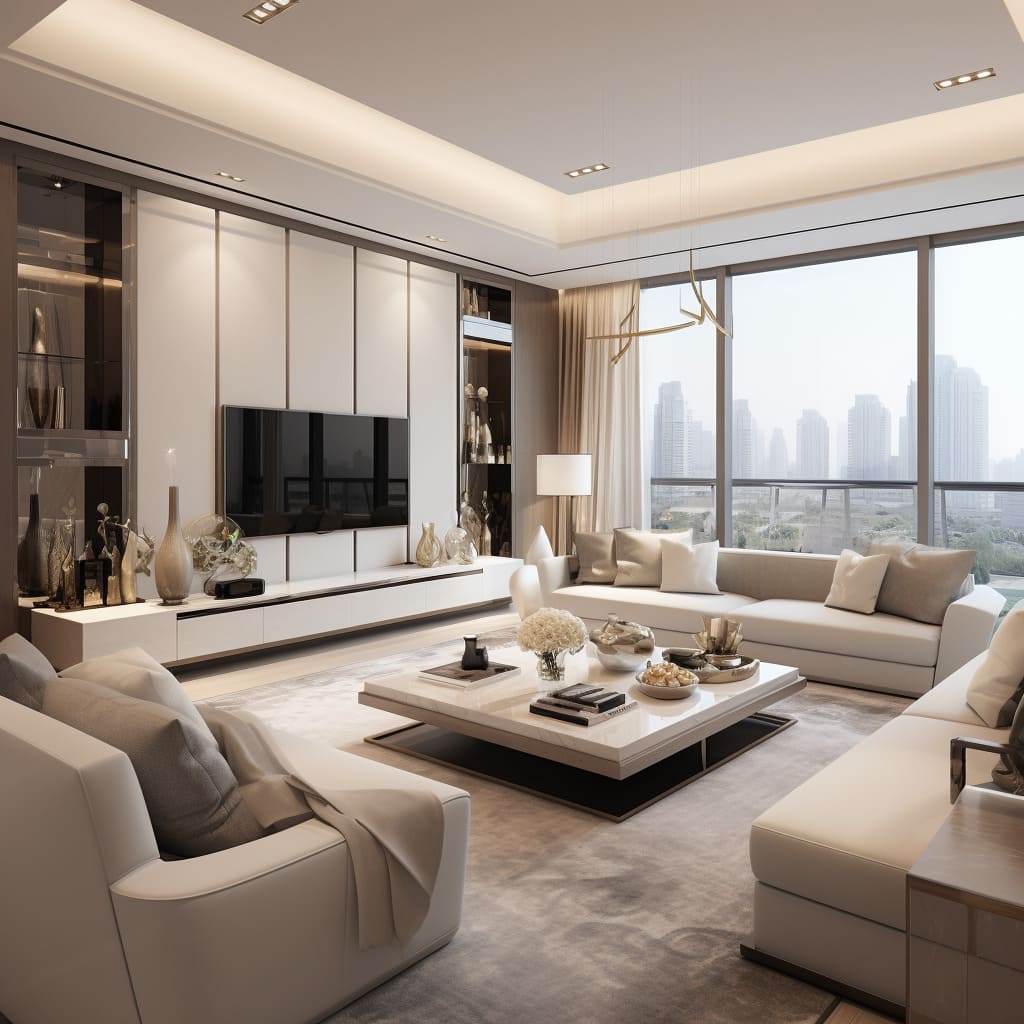 Sleek Entertainment Units
Modern entertainment units, often in contrasting dark and light tones, serve dual purposes. While they host the latest gadgets, their design emphasizes aesthetics. Open shelving, soft backlighting, and glossy finishes contribute to the room's sleek appeal.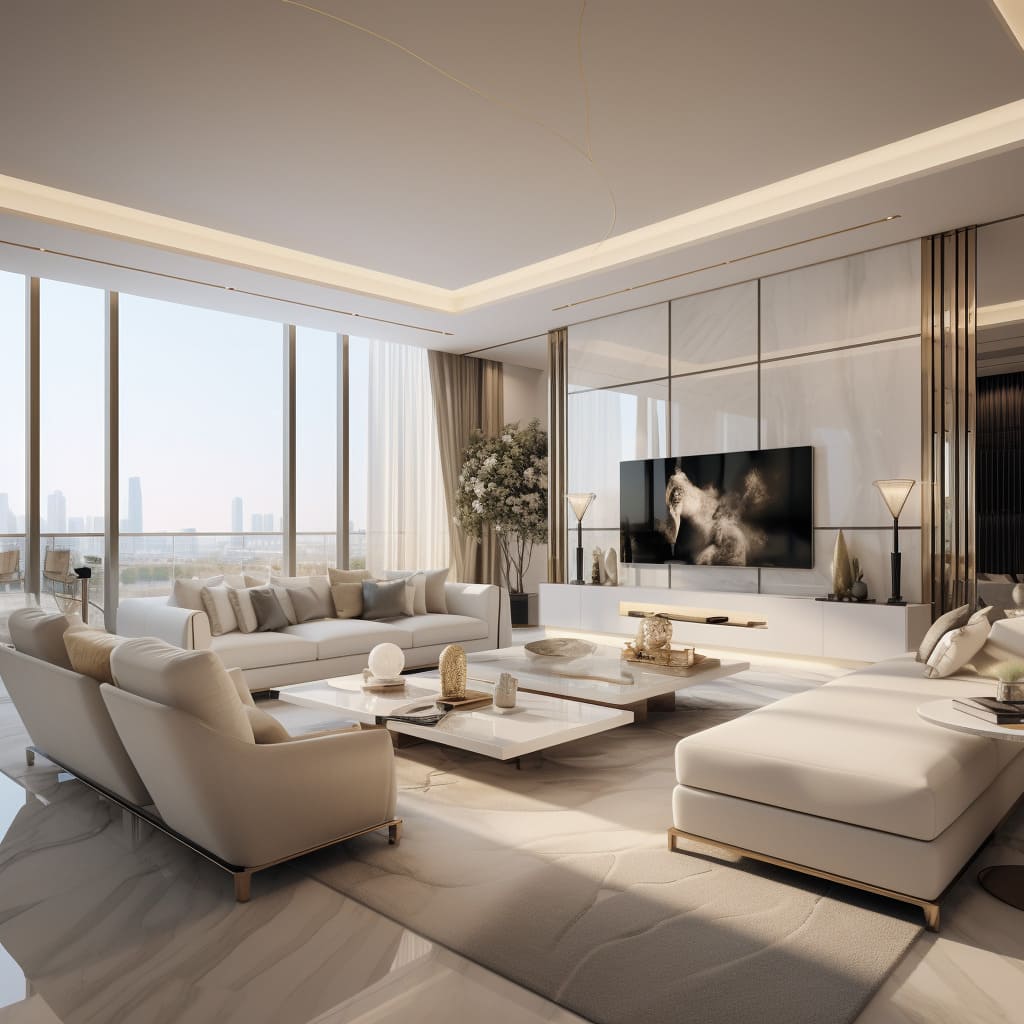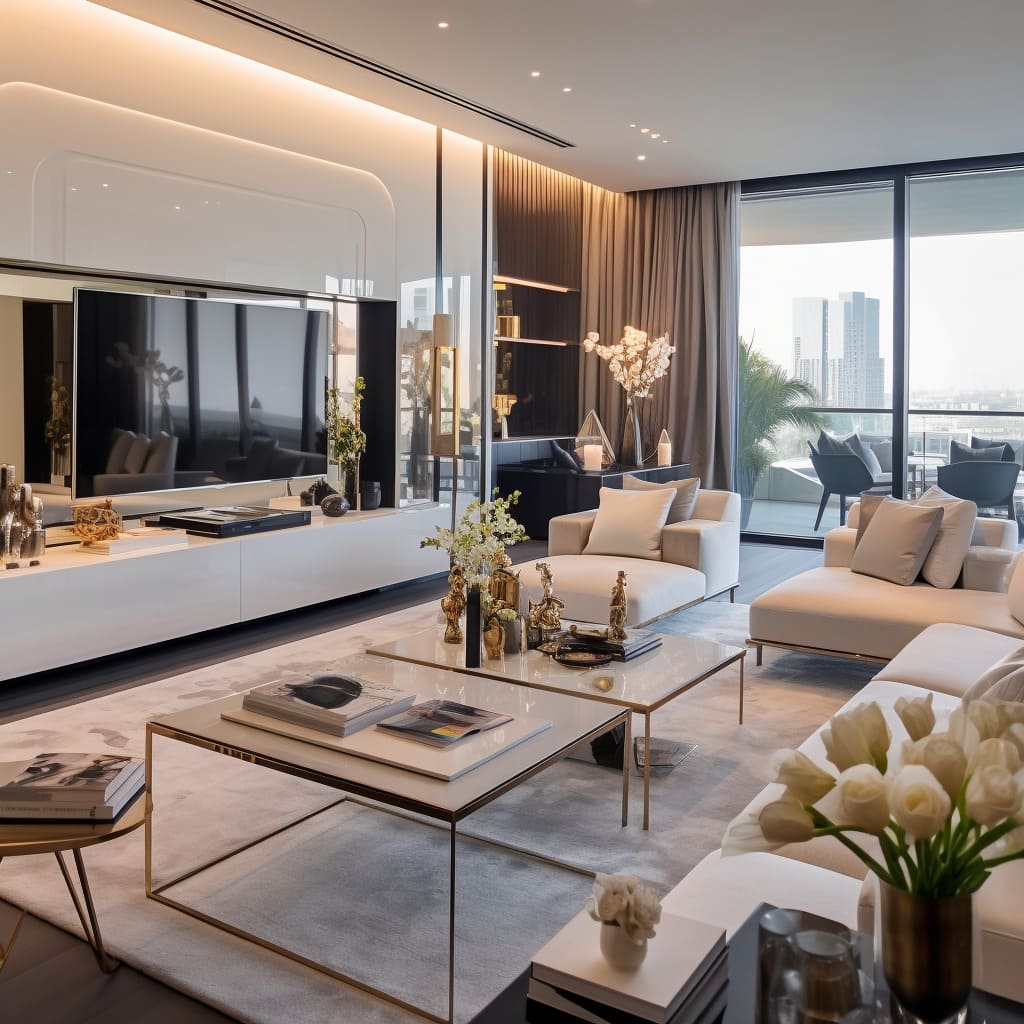 One cannot overlook the significance of floor-to-ceiling windows in these designs. They usher in natural light, amplifying the room's spaciousness and providing captivating city views. Paired with sheer draperies, these windows offer a perfect blend of light diffusion and privacy.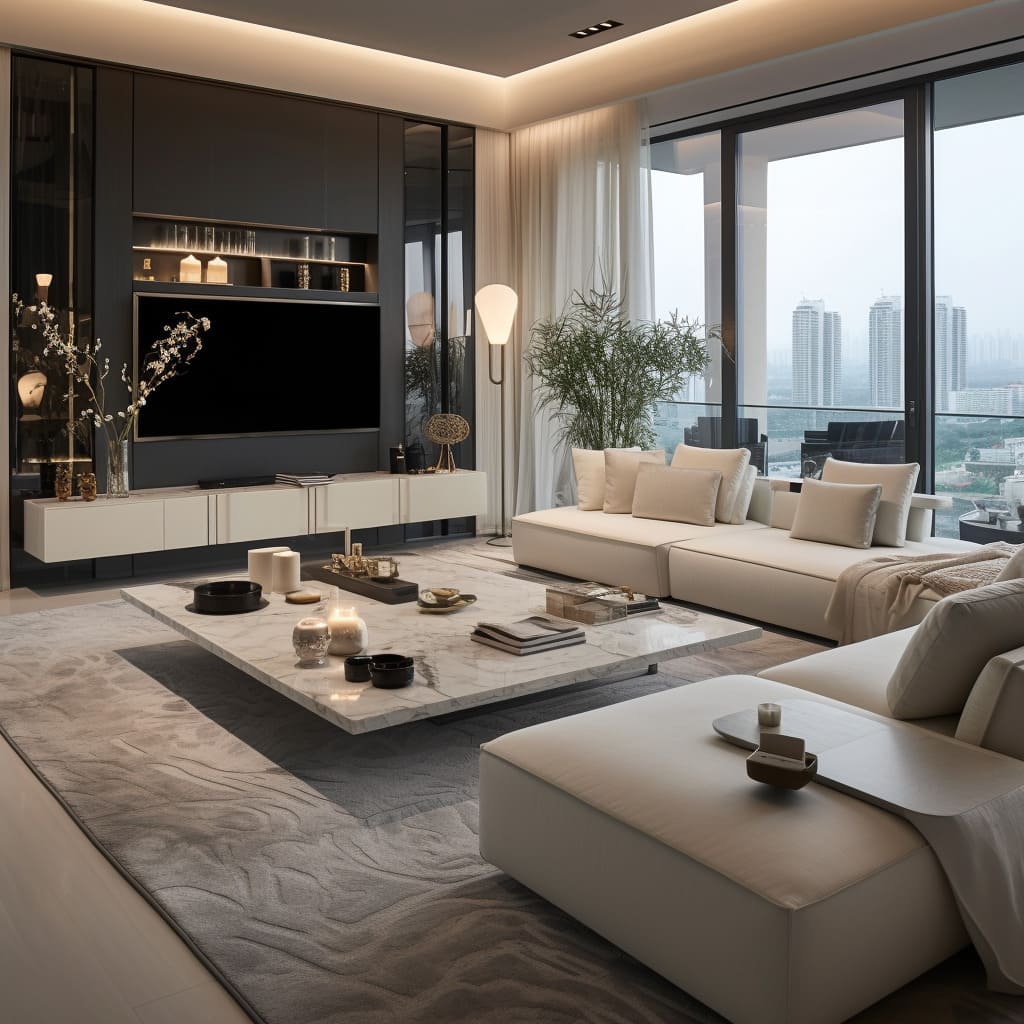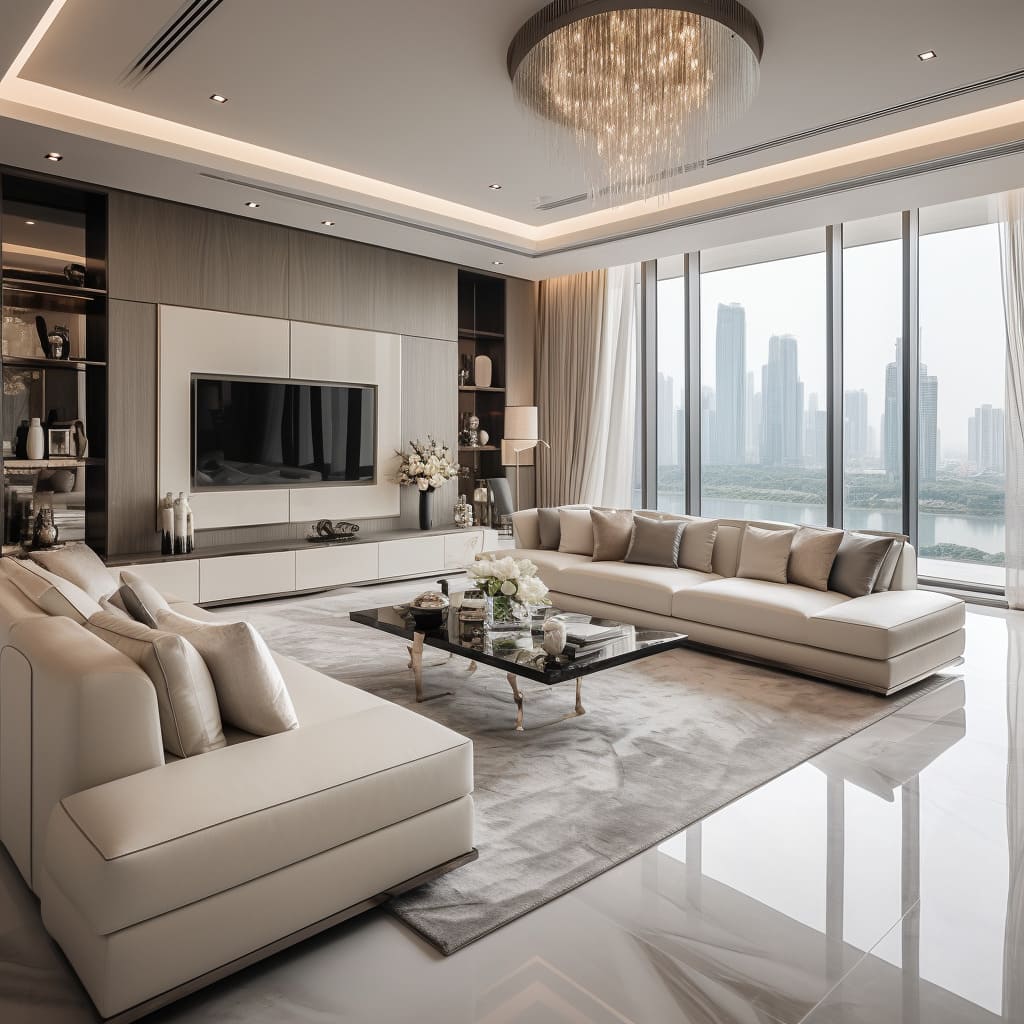 From plush carpets to glossy marble tiles, flooring choices in these interiors reflect luxury. The choice of hues and materials complements other elements, anchoring the space beautifully.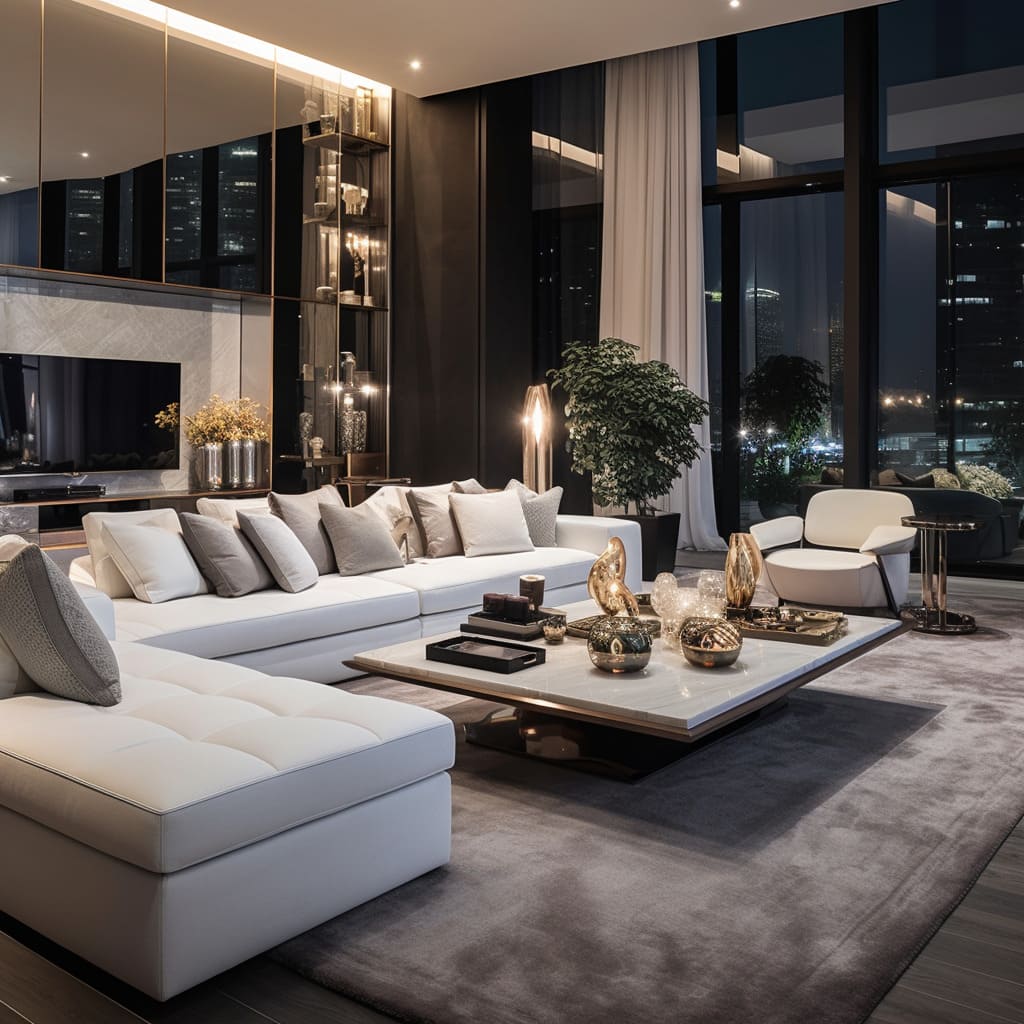 The devil is in the details, and it's the decorative accents that elevate these living rooms. Vases, bowls, books, and artistic pieces, each carefully chosen, add layers of elegance, ensuring that the space feels personalized and luxurious.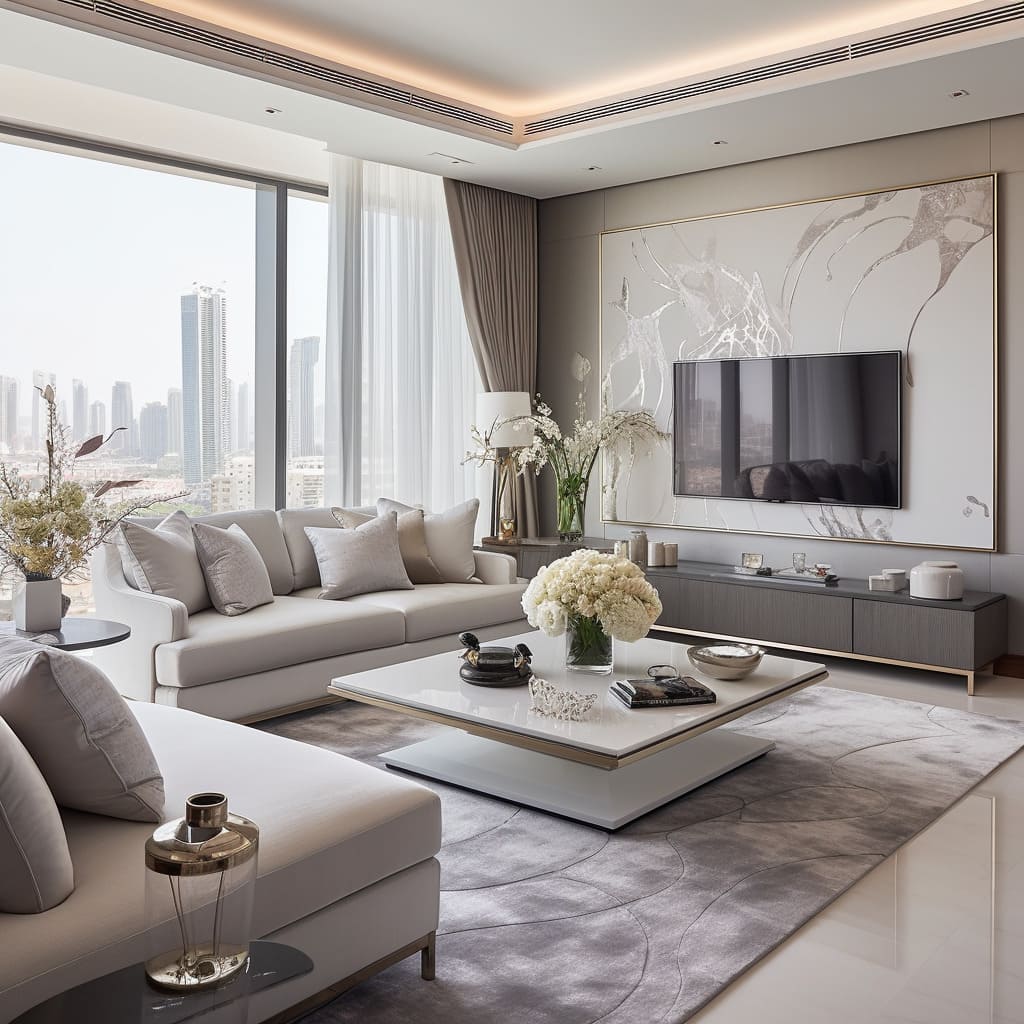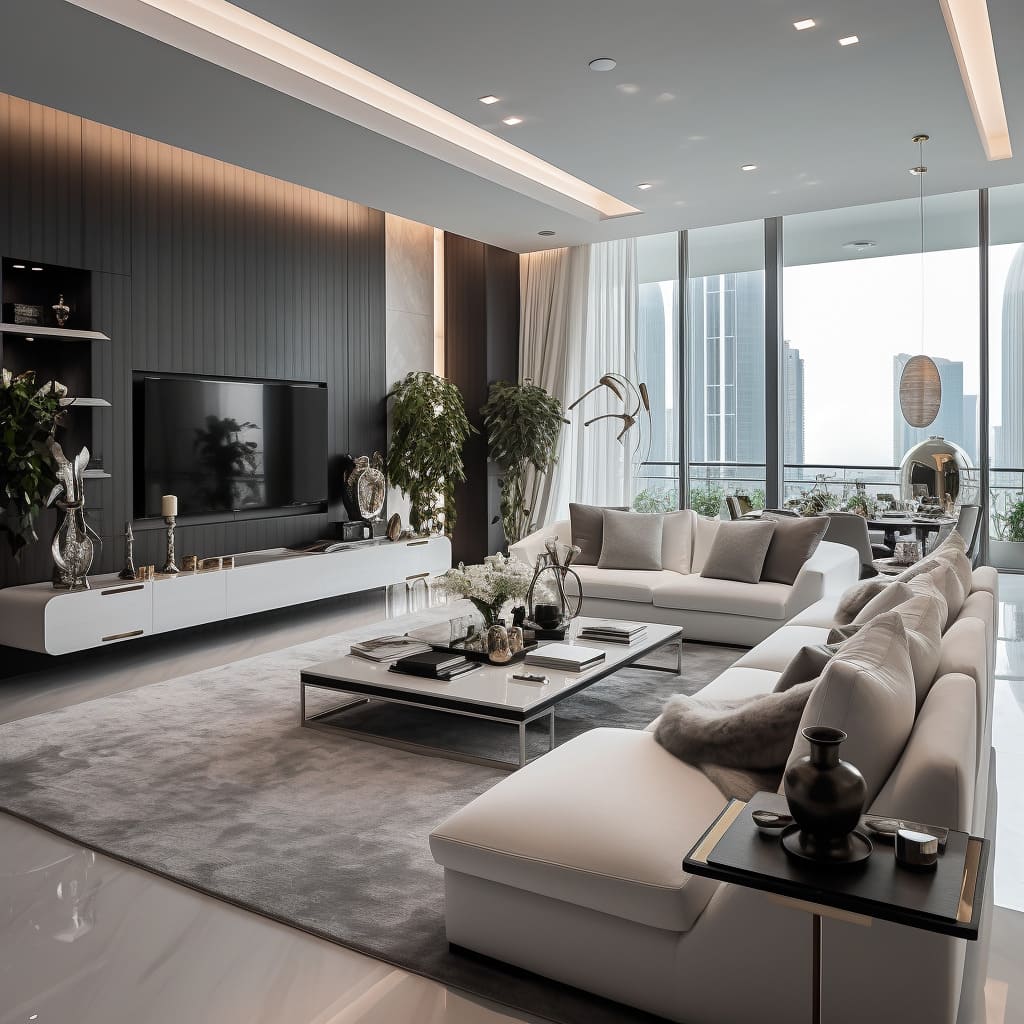 A touch of greenery, be it through potted plants or floral arrangements, introduces freshness into the space. This element of nature contrasts beautifully with the room's neutral palette, adding vibrancy.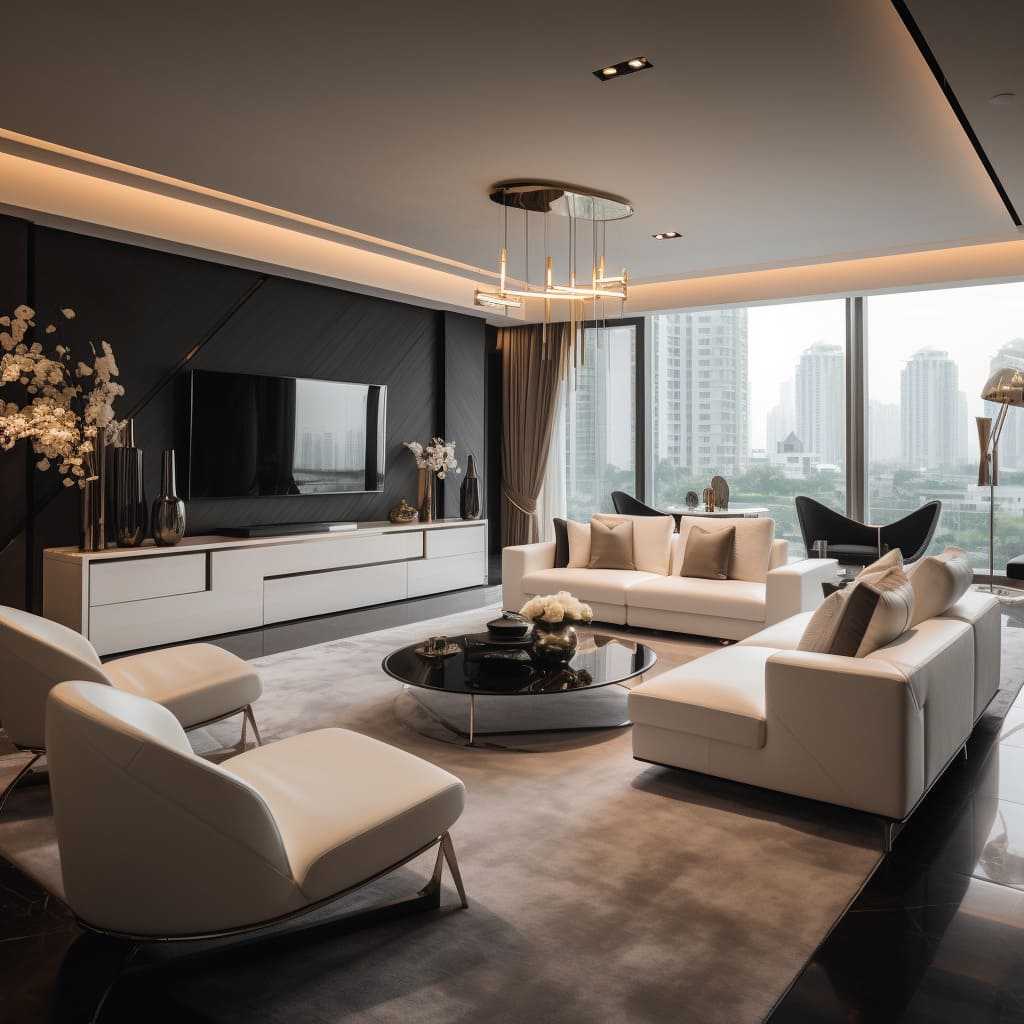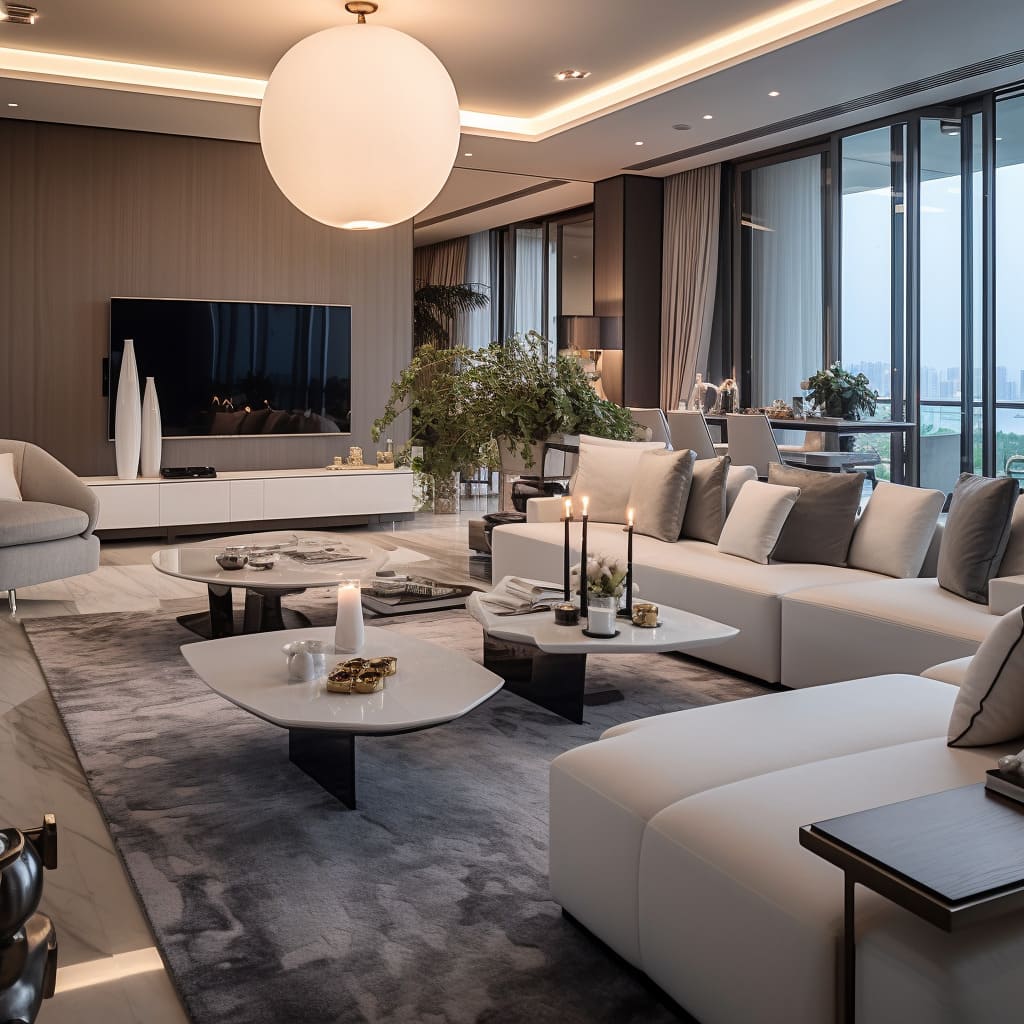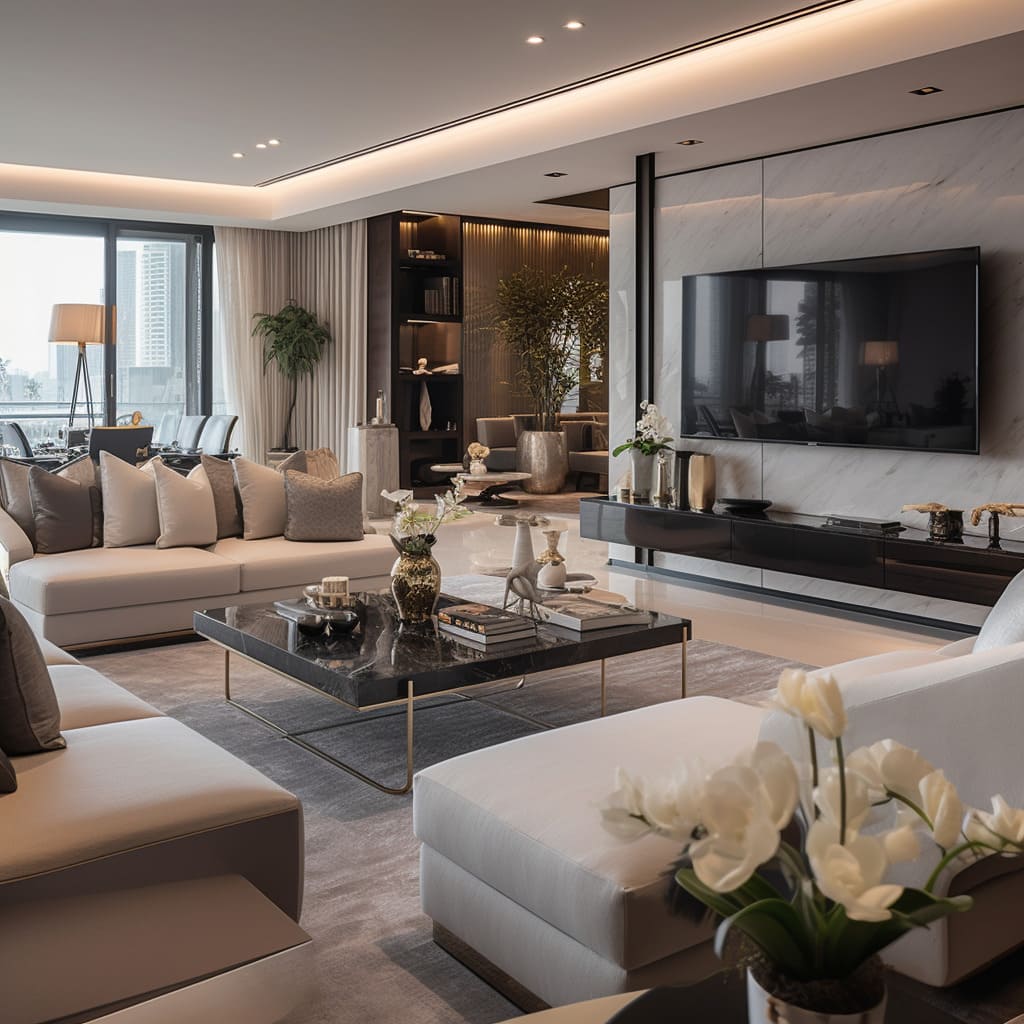 In conclusion, modern luxury apartment living rooms are a confluence of design and opulence. By emphasizing neutral palettes, plush seating, statement lighting, and meticulous detailing, these spaces provide a sanctuary of contemporary elegance.