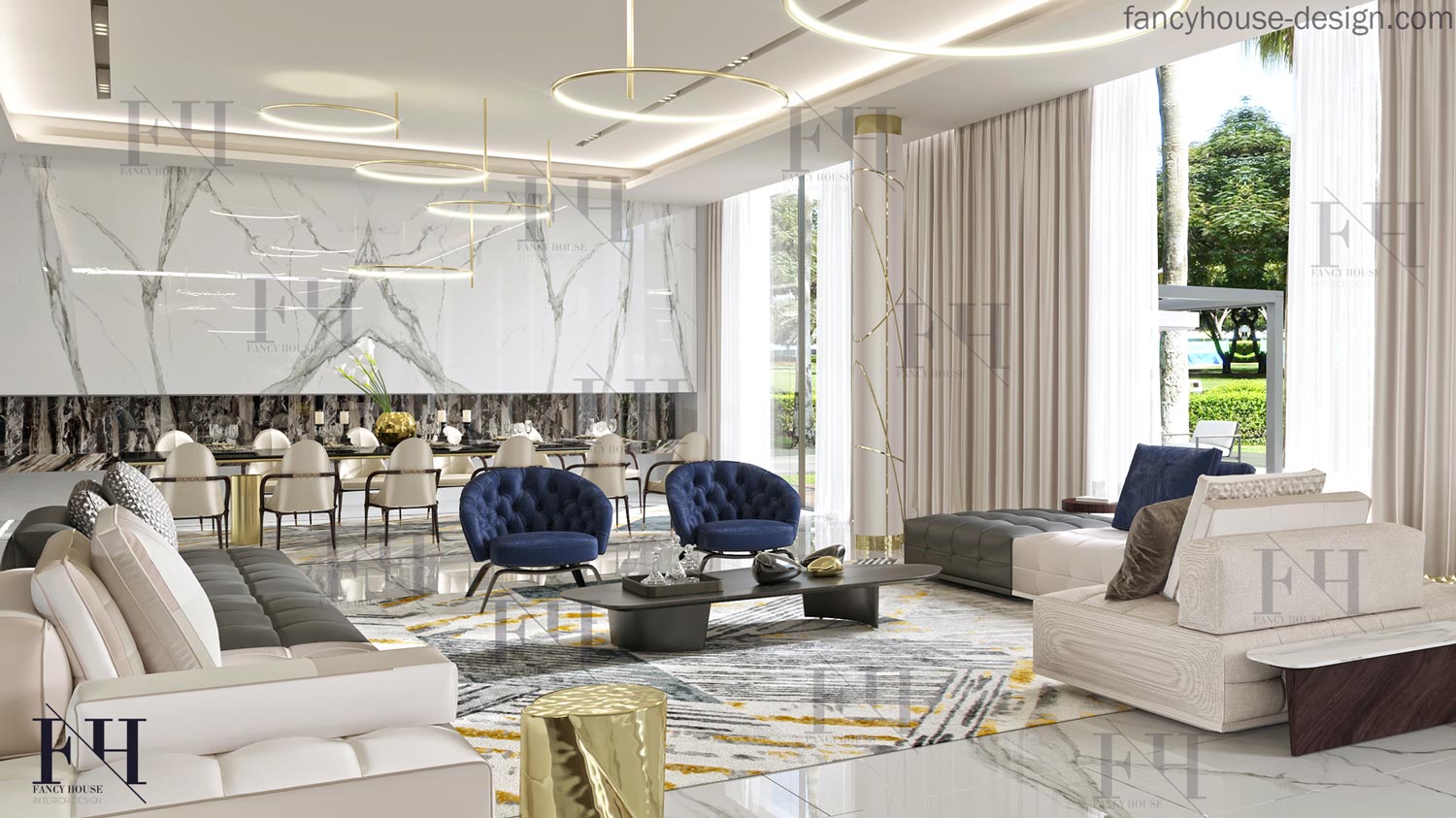 Interior design cost & services price list
How much does an interior designer cost  in Dubai UAE?
There is price list to order interior design services.
Interior design services price list
We have made our prices as clear as possible and open to you. Our interior design fees depend on the size of your house. To calculate the cost you just need to multiply the size of the premises by noticed below price.
For projects less then 500 sq.m. floor size the interior designing fees are AED 350 per square meter
The design project cost is AED 150 per sq.m., if your project size is between 500 and 700 sq.m.
It costs AED 130 per sq.m., if the size of your project is between 700 and 1000 sq.m.
Get the most discounted price of AED 110 per sq.m. only, if the project size is above 1000 sq.m.
Here we describe the price list presented in the table above. Fancy house company charges for interior design services 350 Dirhams per square meter. Also we provide a good discounts for large residential projects. To calculate the interior design cost you need only choose the size category of your home and multiply the house size by appropriate charge per square meter you see above.
For example, your villa is 550 sq.m.. Then your category is the second one – 150 Dirhams. Multiply 550 by 150 and get the amount of 82,500 Dirhams. It is the price without VAT.
Presented above price list includes cost of creating a complete interior design project. It means we will work to develop an unique interiors from scratch to a full set of documents you need to execute it.
A mood board to find ideas you like as a concept
Space plan with furniture (a layout plan)
3D visualizations (as real photos of the interiors)
Specifications
Selection of furniture & materials
Detailed drawings
Floors drawings
Walls (Elevations)
Ceiling drawings
Sections
All of these documents allows to execute fit out works on high level of quality. A contractor should follow the drawings & visualizations, as well as to use selected materials to realize the unique design we have made for your house.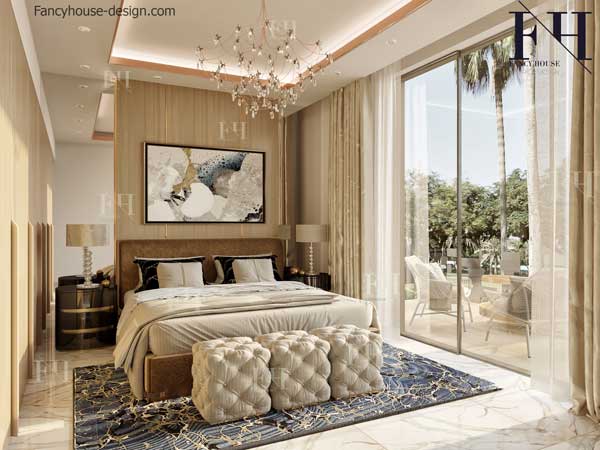 Your project as big as a palace?
Call to us
Huge projects usually requests additional services, such as preparing tender documents, BOQ, lighting estimation and so on. We are pleased to provide all services.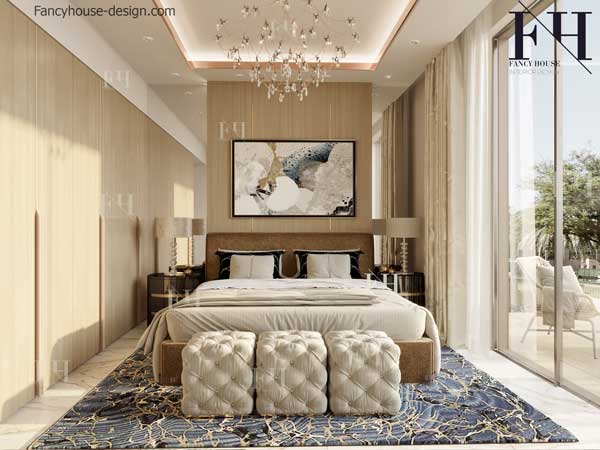 Get quotation
We are happy to talk with you 😊
Are you confused of calculating the cost? Do not worry, just send a request for a quote.
Contacts
We are happy to talk with you 😊