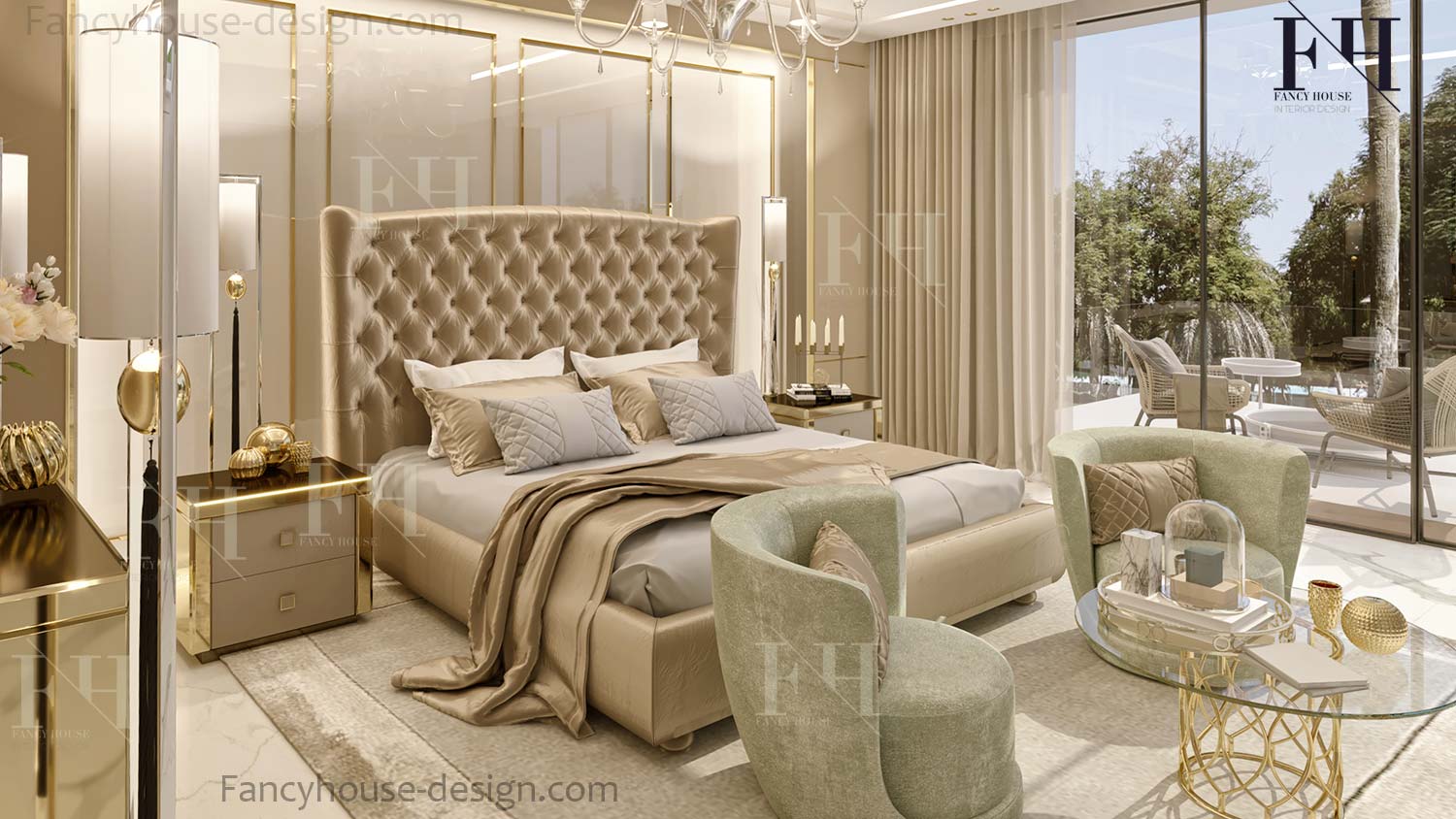 Modern master bedroom interior design
Discover the latest decorating ideas for master rooms in luxurious contemporary styles. Beautiful decorative and layout solutions are developed for master suites. Whether in a house or an apartment, an amazing bed is crafted to fit perfectly with individual lifestyle and preferences in decor, finishing, and furniture.
Explore the selection of modern and luxurious bedrooms, each crafted to provide a personalized touch of comfort. We're dedicated to presenting you with the latest in bedroom fashion, direct from Dubai, a city celebrated for its remarkable architecture and cutting-edge interior designs.
Modern master bedroom interiors are all about giving you a fancy, comfy place to end your day. There are clean lines, soft bedding, and a relaxing vibe that makes you feel like you're staying at a luxury hotel, right at home.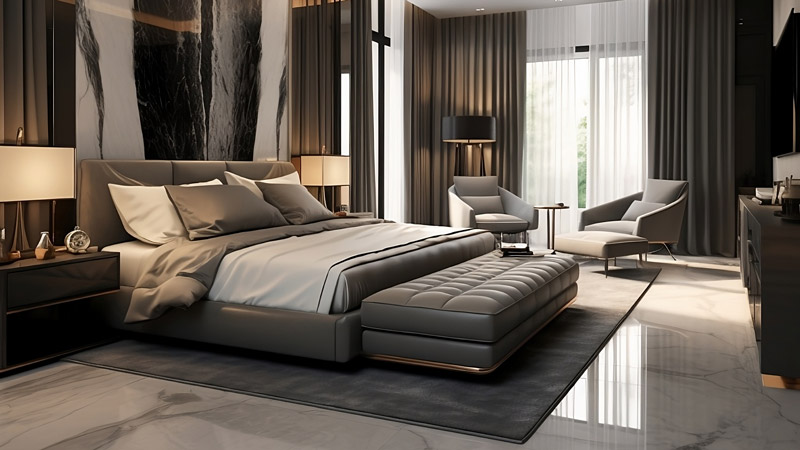 Great bedroom designs blend the newest trends and creative concepts to craft a truly stunning master suite.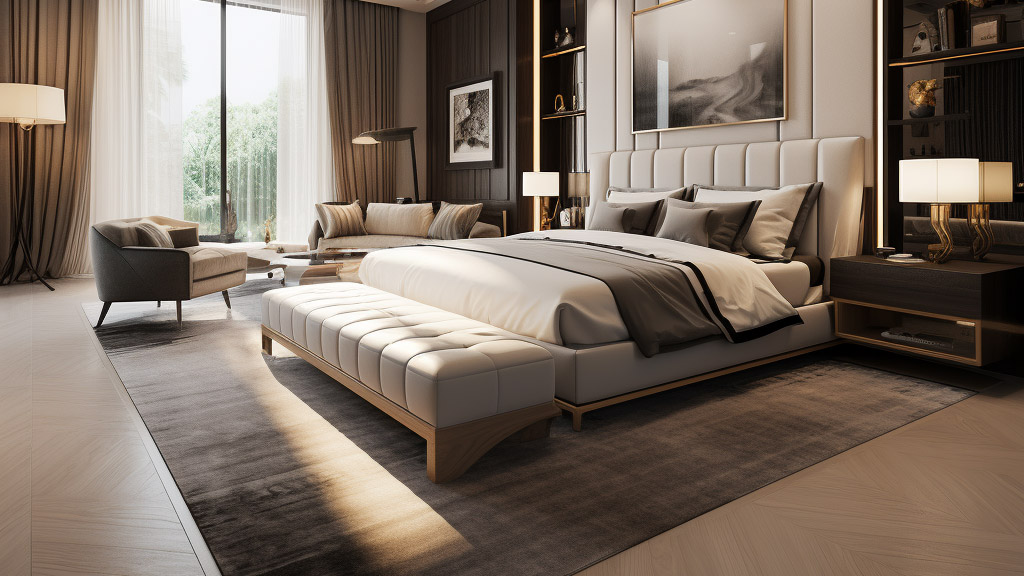 Get a design cost estimation
Looking for an approximate cost estimate?
Simply fill out and submit the provided form. Adding detailed comments in the specified fields will help in creating a customized quote that aligns with your sophisticated preferences.